An online whiteboard with infinite possibilities
Give your teams access to a flexible visual workspace built for collaboration. Lucidspark is an online whiteboard with use cases as infinite as its virtual canvas. Whether you're working on user story maps, product roadmaps, or sprint retrospectives, we've got you covered.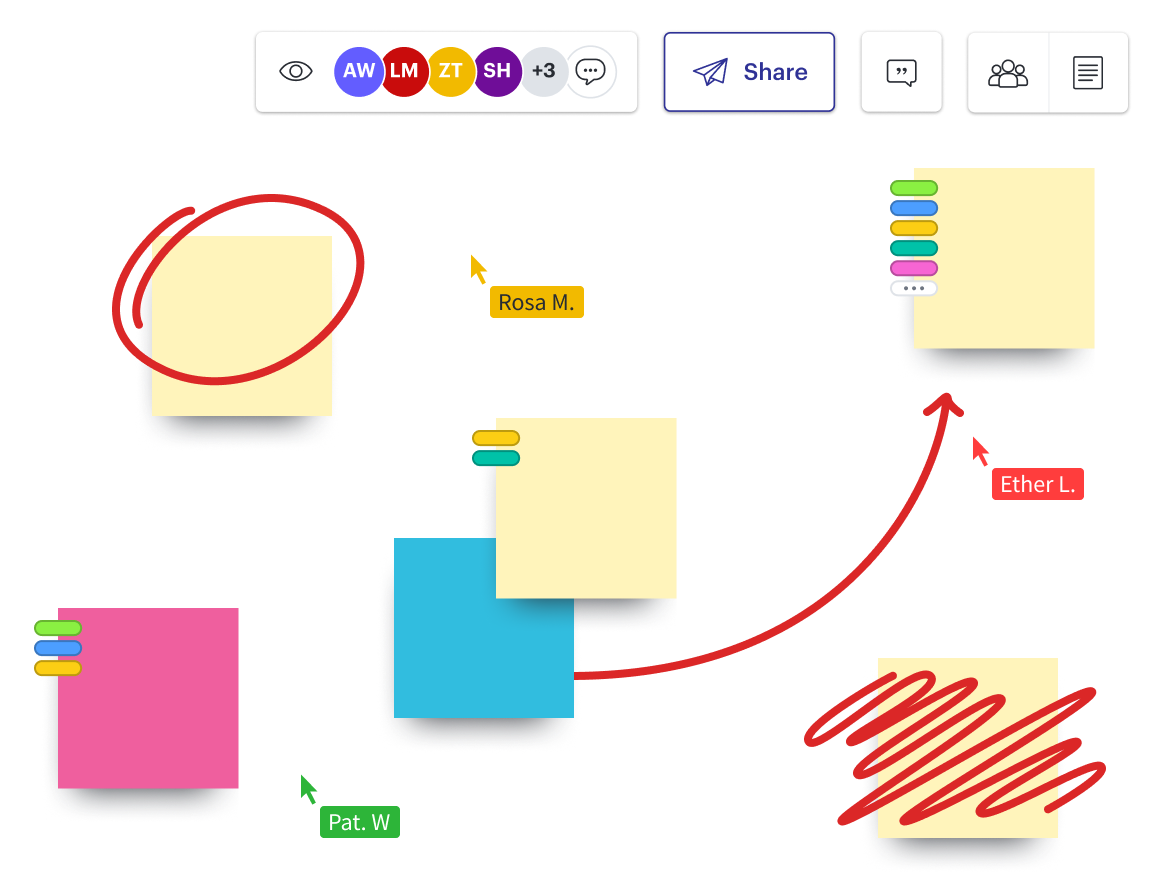 Brought to you by Lucid
trusted partner of 99% of the Fortune 500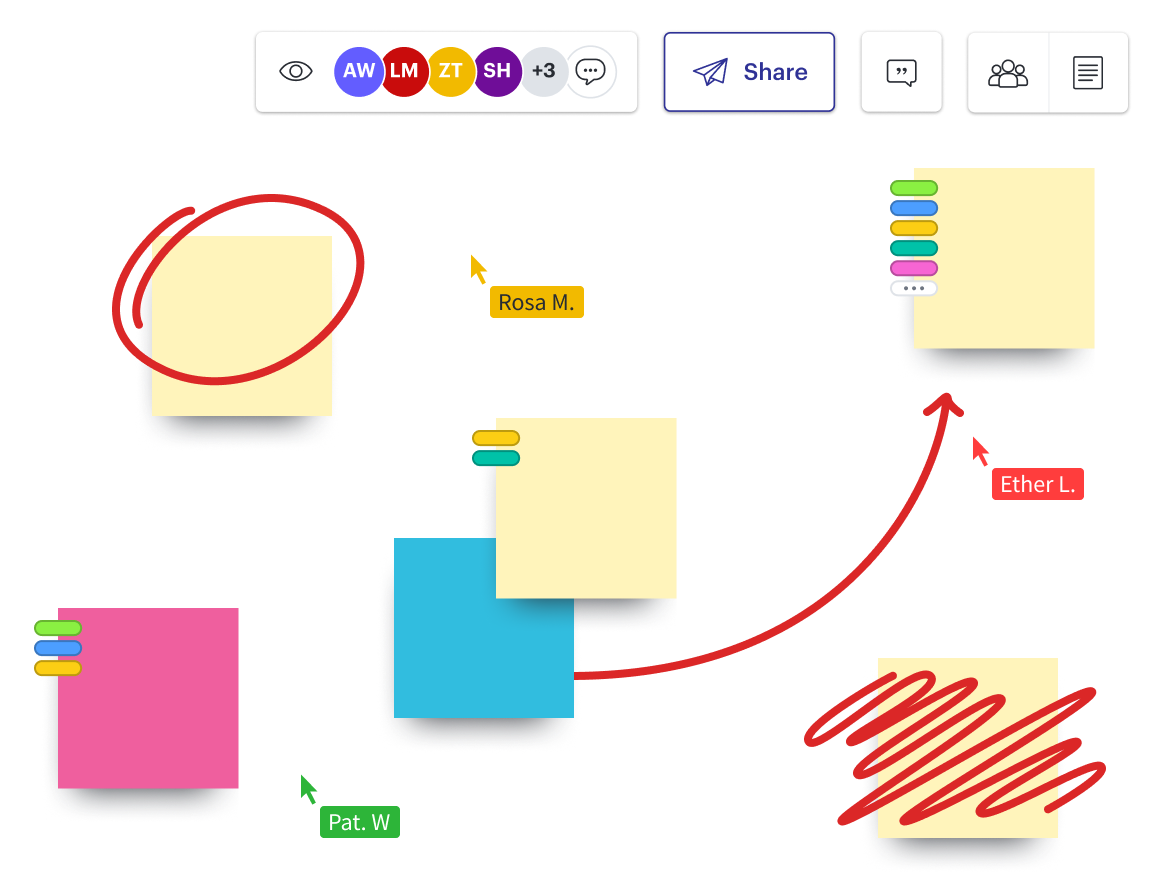 Whiteboard
It doesn't matter whether you're working individually or as part of a team—an online whiteboard can help you jot down and organize your ideas faster.
Online whiteboard
Brainstorming
Lucidspark's brainstorming tools and infinite canvas help keep the ideas flowing and your work space organized.
Brainstorming tools
Sticky notes
With digital post-it notes in Lucidspark, you can easily generate and share ideas using an infinite canvas that works across any desktop, laptop, or mobile device.
Online sticky notes
See how Lucidspark stacks up against the competition