Learning starts here
Are you a student or teacher? Level up your online whiteboarding game with a free Lucidspark account. Sign up with your school email address and watch your ideas multiply.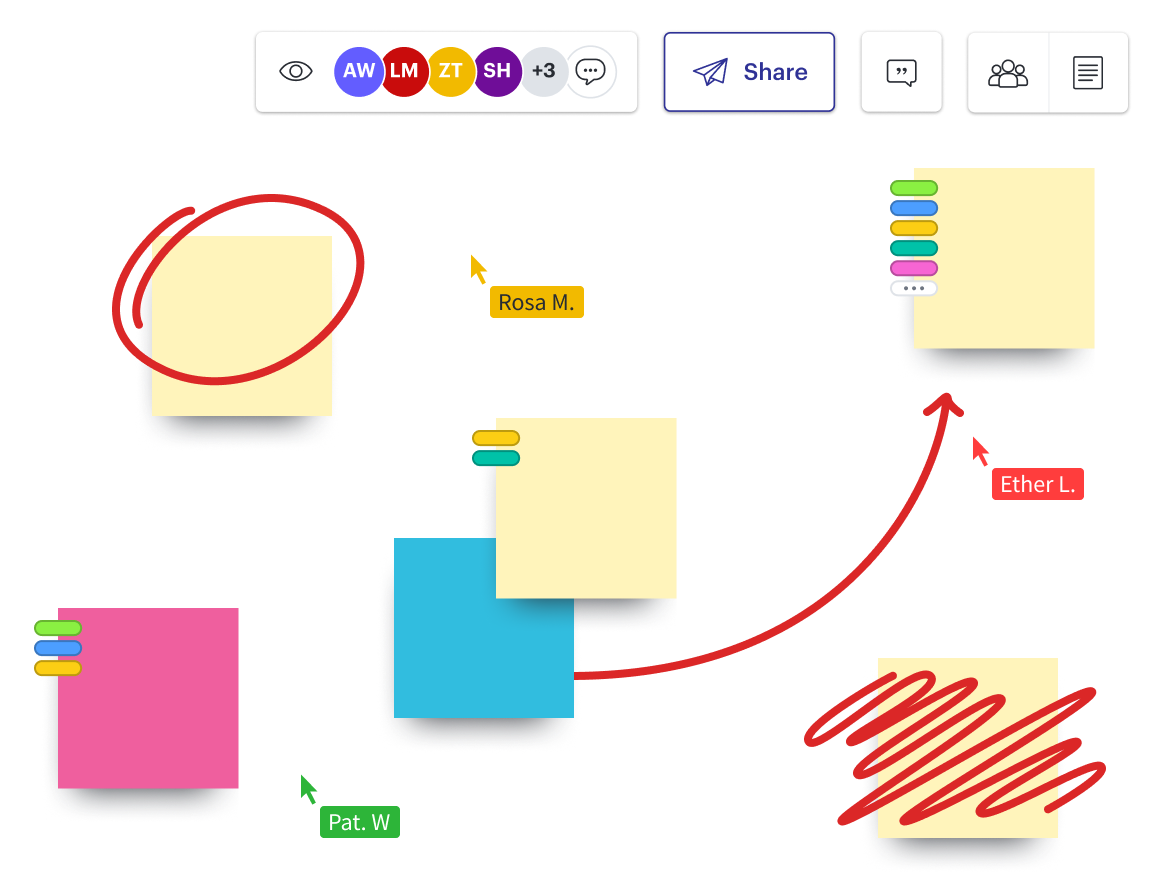 Try a virtual whiteboard built for online and in-person learning
The whiteboard has been at the center of the classroom for decades—for good reason. It's a convenient collaboration space where students and teachers can share ideas and organize thoughts. With Lucidspark, students and teachers can whiteboard together in real time from any location. Think of it as an infinite canvas for all of your learning experiences.
Make it easy for everyone to participate
With Lucidspark, contributing to group learning is simple and engaging for even the most reluctant students. Participation isn't as overwhelming when you can share your ideas as digital sticky notes and leave fun emoji reactions as peer feedback. Plus, teachers can quickly review the shared board and verify that each student contributed. Looking for a complete learner's journey? See how Lucidspark fits within the Lucid for Education Learning Suite.
K-12 Learning Suite
Bring a critical eye to problem solving
Lucidspark is a visual workspace where students can make connections between topics and evaluate their reasoning. Working together in real time or asynchronously, in a group or on their own, students can explore ideas and prepare to defend their conclusions and methodology to the class.
Examine ideas from a creative point of view
Bring an innovative approach to problem solving and guide learners as they explore new solutions. Tap into the flexibility of Lucidspark to encourage creative thinking across the curriculum. Trying to bring more active learning into your teaching? See how Lucid can assist your students in their learning journey in and out of the classroom.
Higher Education Learning Suite
More ways to make Lucidspark work for you