Learning starts here
Current students and teachers, start your learning journey with a free Lucidspark account. Simply use your school provided email when signing up to level up your brainstorming game.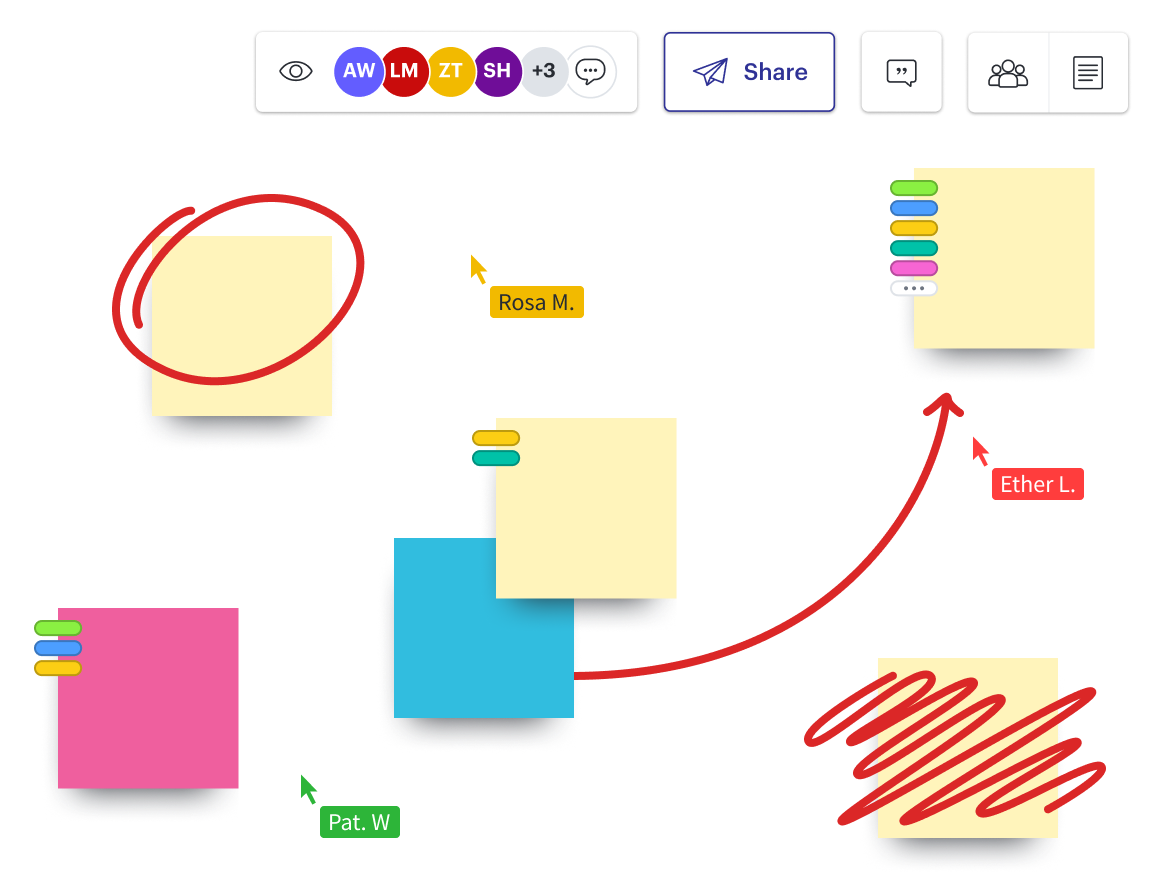 Bring the time-tested power of the whiteboard anywhere
The whiteboard has been at the center of the classroom for decades, and for good reason. It provides a canvas upon which both students and teachers can bring their thoughts and ideas to fruition in a quick and meaningful way. With Lucidspark, students and teachers can whiteboard together from wherever they are, with unlimited canvas space to not limit ideas.
Get individual participation to really stick
Reluctant student in the corner of your classroom? Lucidspark gives everyone a voice by making it easy for every student to participate and ensuring teachers can quickly tally results and verify that each student has contributed to the lesson. Looking for a complete learner's journey? See how Lucidspark fits within the Lucid for Education Learning Suite.
K-12 Learning Suite
Bring a critical eye to problem solving
Students will learn to make and evaluate connections between topics, instead of evaluating the topics alone. By working together in real-time, classmates can asynchronously traverse from topic to topic—both individually or in a group—before coming together with the instructor to discuss and defend their conclusion and the methods used to reach it.
Accelerate change by making creative expression more accessible
The Lucidspark ideation canvas enables dynamic idea expression and encourages students to come up with creative and innovative solutions to complex problems. Students can visualize problems from multiple points of view and quickly and clearly arrive at one or more conclusions. Trying to bring more active learning into your teaching? See how Lucid can assist your students in their learning journey in and out of the classroom.
Higher Education Learning Suite
More ways to make Lucidspark work for you