Transform scribbles into strategy
Prioritize business needs, host remote strategy sessions, and roll into your next stakeholder meeting with presentation-ready docs.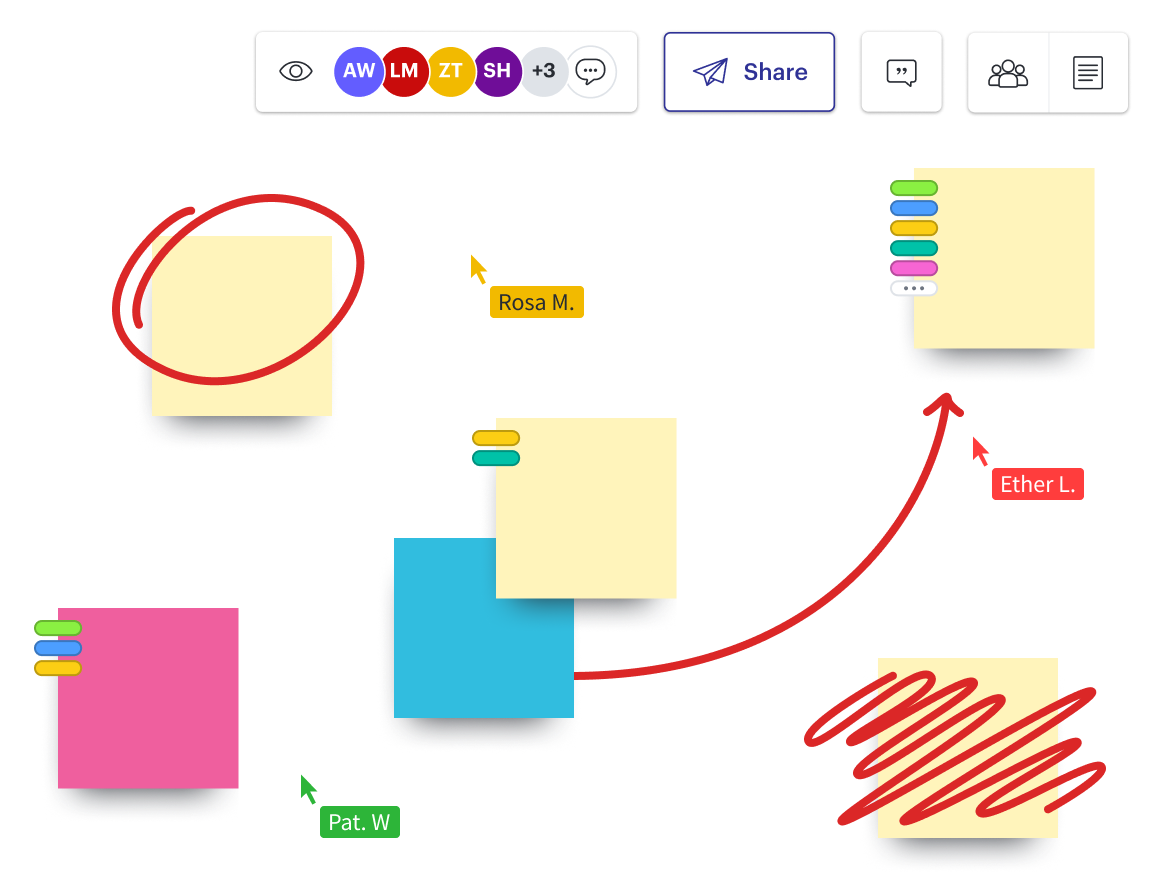 Determine where your business should go
Organize your goals and activity on a business model canvas to track alignment. From there, plot your strategy on a product roadmap and start sprinting toward your goal together in a shared visual workspace.
Prioritize business needs
Make sure your team is focusing on the right tasks. Build a stakeholder map to gain cross-functional alignment and then organize your to-do list according to team bandwidth, task dependencies, and launch dates.
Host productive remote strategy sessions
A virtual meeting space with everything you need to bounce ideas around, build off each other's creativity, and share feedback. Keep things moving with a built-in timer, voting functionality, convenient templates, and freehand drawing tools. Perfect for remote teams.
Get key stakeholders on board
Share and request feedback by tagging team members and leaving comments. Once you're ready to make your pitch to leadership, turn your team's collaboration into presentation-ready materials that communicate your vision.
Seamlessly shift from ideation to action
Transition from planning to achieving. Hop into Lucidchart and translate your notes into the workflows and process diagrams that will keep your project moving forward.
More ways to make Lucidspark work for you