Klaxoon vs Lucidspark
With Lucidspark, seamless collaboration has never been easier. Intuitive features, templates, and real-time updates give your team the power to see and build the future—faster.
Why you should choose Lucidspark for your whiteboard software
Easy and intuitive whiteboard with an infinite canvas

Unlike the clunky, difficult-to-manipulate Klaxoon platform, Lucidspark's easy-to-use features will have you and your team collaborating more effectively.

Powerful tools to bring your best ideas to life

While the Klaxoon app has a limited voting question feature, Lucidspark offers real-time capabilities like voting, sort/gather, data synthesis features, comments, tagging, emoji reactions, and more to help teams make decisions quickly.

Real-time collaboration to keep your teams aligned

Klaxoon boards have limited visibility while Lucidspark empowers teams with instant updates to the board so that they never miss a beat, no matter where they are working from.

Templates to support every use case

When you hop into a Lucidspark board, you have the option to start from scratch or choose from 100+ templates to help you with brainstorming, mind mapping, project planning, and more. The Klaxoon template gallery is disorganized while, the Lucidspark Launchpad is a simple and convenient way to find the perfect template for any use case.

Harness the power of the Lucid Visual Collaboration Suite

Brainstorm your ideas in Lucidspark, then build them out in Lucidchart. The Lucid Visual Collaboration Suite supports teams from project ideation to completion. Klaxoon is limited—Lucidspark supports all of your use cases.
Alignment, collaboration, and ideation at their finest
Transform the way your team collaborates. Experience the power of Lucidspark today.
Try for free
Discover the uniqueness of Lucidspark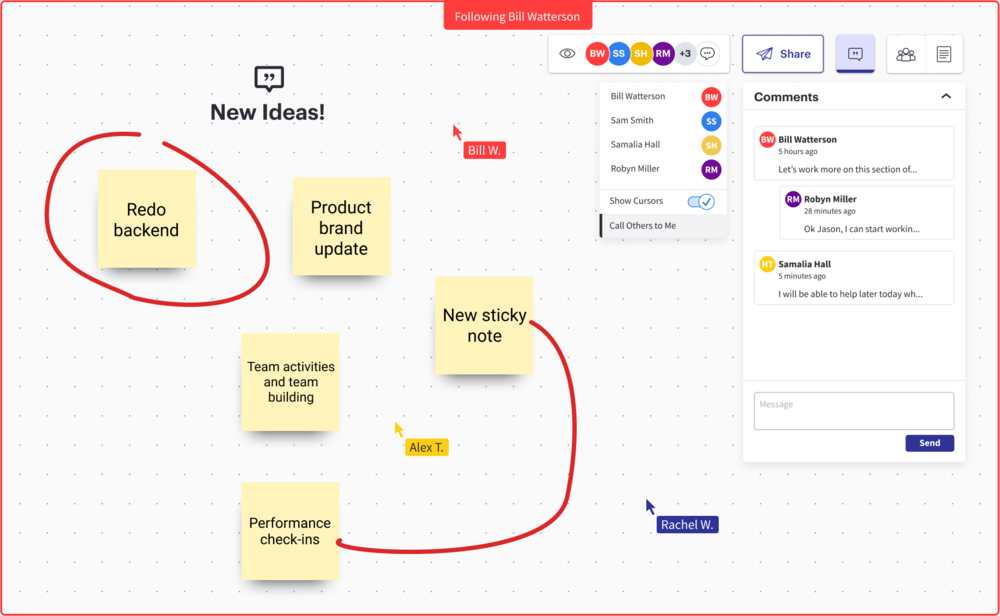 Enhanced collaboration
No matter your use case, Lucidspark has it all. From icebreaker activities to brainstorming to SWOT analysis, and beyond, Lucidspark provides the features you need so that you won't have to consider another virtual whiteboard app again.
Workshop effectively
Host epic working sessions in Lucidspark with powerful tools. Vote on the best ideas with real-time voting, organize ideas with sort and gather features, @mention specific collaborators, and express yourself with emoji reactions and GIFs. All of these capabilities are in real time so that everyone stays on the same page. It's a no-brainer when it comes to choosing Lucidspark as your interactive whiteboard.
Real-time collaboration
Instead of changing views often in Klaxoon, get real-time updates in your next collaboration session, no matter where you are working from. All you need to do is hop into the board and start working!
Powerful integrations
Lucidspark seamlessly integrates with your favorite apps like Zoom, Loom, Google Drive, Microsoft Teams, and Webex. Planning meetings, completing tasks, and communicating with your team just got better.
Frequently asked questions about Lucidspark
Get a head start with templates