5 best practices for documenting meetings
Reading time: about 7 min
Have you ever had an idea but didn't write it down, telling yourself you would just remember it later? Did you remember it? Chances are, you didn't. 
Writing things down helps us stay organized, remember important details and decisions, and helps guide the brainstorming process. 
That's why it's so important to document your meetings. Documentation before, during, and after your meetings helps keep the group on track, provides context for key decisions, and sparks collaboration. 
But documenting meetings isn't just about writing meeting minutes or following an agenda. 
Use the following best practices to make the most of your meeting notes and improve collaboration across the board.  
Why it's important to record meetings
Recording your meetings through clear agendas, meeting minutes, and other note-taking tools has many benefits. 
Documenting meetings helps you:
Acknowledge contributions from different team members so they feel heard.
Keep track of decisions, assignments, and action items.
Maintain a record of the discussion to refer back to in the future.
Relay key info to people who didn't attend the meeting.
Engage team members in the discussion.
Facilitate effective brainstorming and collaboration among the group.
Increase meeting efficiency by keeping everyone on track and reducing repetition or circular discussions.
In other words, without good documentation practices, your meetings will be less efficient, less engaging, and less productive. 
That's why it's important to not only record your meetings, but use the right tools and best practices to make your meetings successful in and out of the boardroom.  
Best practices for documenting meetings 
Okay, so you know documentation is important. But how do you actually do it? 
There are many ways to record meetings, including agendas, minutes, attendance, assignment sheets, and visuals. Whatever tools you use, follow these best practices to make sure all your meetings are organized, clear, and effective—on and off the page.  
1. Collaborate in one shared document
If everyone is taking notes separately, it's harder to engage the group and foster collaboration. Instead, create a live shared agenda that everyone can access and contribute to during and after the meeting. 
When all your notes and information are stored in one shared document, it's easier for team members to find the information that they need, keep the group on track, and brainstorm together. 
When everyone can see each other's ideas (even if they aren't fully formed), it's easier to spark discussion and build on each other's contributions. And that's when innovation comes alive. 
Lucidspark makes it easy to collaborate and brainstorm in one place so you can easily share and organize your ideas. Add your agenda and other meeting documents to the Notes Panel so you can refer to it whenever you need. Plus, include links to other project documentation such as assignments, previous meeting minutes, and decision trees so nothing falls through the cracks.  
2. Document decisions and action items in real time
Good meeting notes keep everyone on the same page. If someone couldn't attend that last meeting, they should be able to refer to your documentation to get up to speed quickly and easily. But meeting notes aren't just for future review—they can also help your group organize the discussion in real-time. 
When you're in the middle of a meeting, it can be easy to get lost in the discussion and forget to take active notes. However, keeping track of decisions and talking points in real-time can help you minimize confusion and ensure clear and accurate documentation for everyone to refer to later. 
Take note of any key decisions, outcomes or action items as they are discussed throughout the meeting. Don't wait until the end of the meeting to record those points from memory. 
By recording meeting notes in real time, you are less likely to forget anything. Plus, if there's any confusion about what was said or what decisions were made, you can clarify those points as you document them so everyone is on the same page. This results in a more accurate meeting document that has group consensus. 
3. Identify meeting attendees
Keep a record of who is present at each meeting. It may seem small, but documenting your attendees helps you track who was involved in key decisions and which team members need to be brought into the conversation.
To make your attendee list most effective:
Include designated space in the document for each meeting attendee to list updates and questions. That way you don't miss key points of discussion and can address important questions or concerns. 
Track contributions so you never forget who said what. Lucidspark makes it easy to visually organize ideas and points with color-coded sticky notes assigned to each contributor.
Record the names of everyone who was invited to the meeting (even if they couldn't participate), so you know who you need to follow up with and share information. 
4. Let your agenda guide you
Agendas work hand-in-hand with meeting minutes to direct and document your meetings successfully. Before the meeting starts, outline an agenda of key items the group will discuss, including a review of past decisions, follow up on previous assignments, and new questions or problems to address. 
Your agenda helps set the tone and goals for the meeting. Use it to guide the discussion so you don't forget anything and everyone understands the goals for the meeting. Distribute the agenda ahead of time to all participants so they know what to expect and are prepared to contribute productively. 
Remember to make it a shared document so everyone has access to the same file and can contribute to it in real-time on the cloud.  
5. Incorporate visuals to guide and record discussion 
Visuals are an effective tool for engaging group discussion, organizing and clarifying ideas, and presenting information more efficiently. Visuals can include simple whiteboard diagrams or attached images, as well as more elaborate charts and templates. 
Lucidspark is an online whiteboard that helps teams collaborate, share ideas, and document decisions in a creative workspace. Keep your meetings (and your minutes) on track with ready-to-use templates for things like SWOT analysis and Kanban boards so you can dive right into the discussion. Or take advantage of Lucidchart's infinite whiteboard to sketch free-hand annotations, share ideas with color-coded sticky notes, leave feedback, and collaborate in real time from anywhere.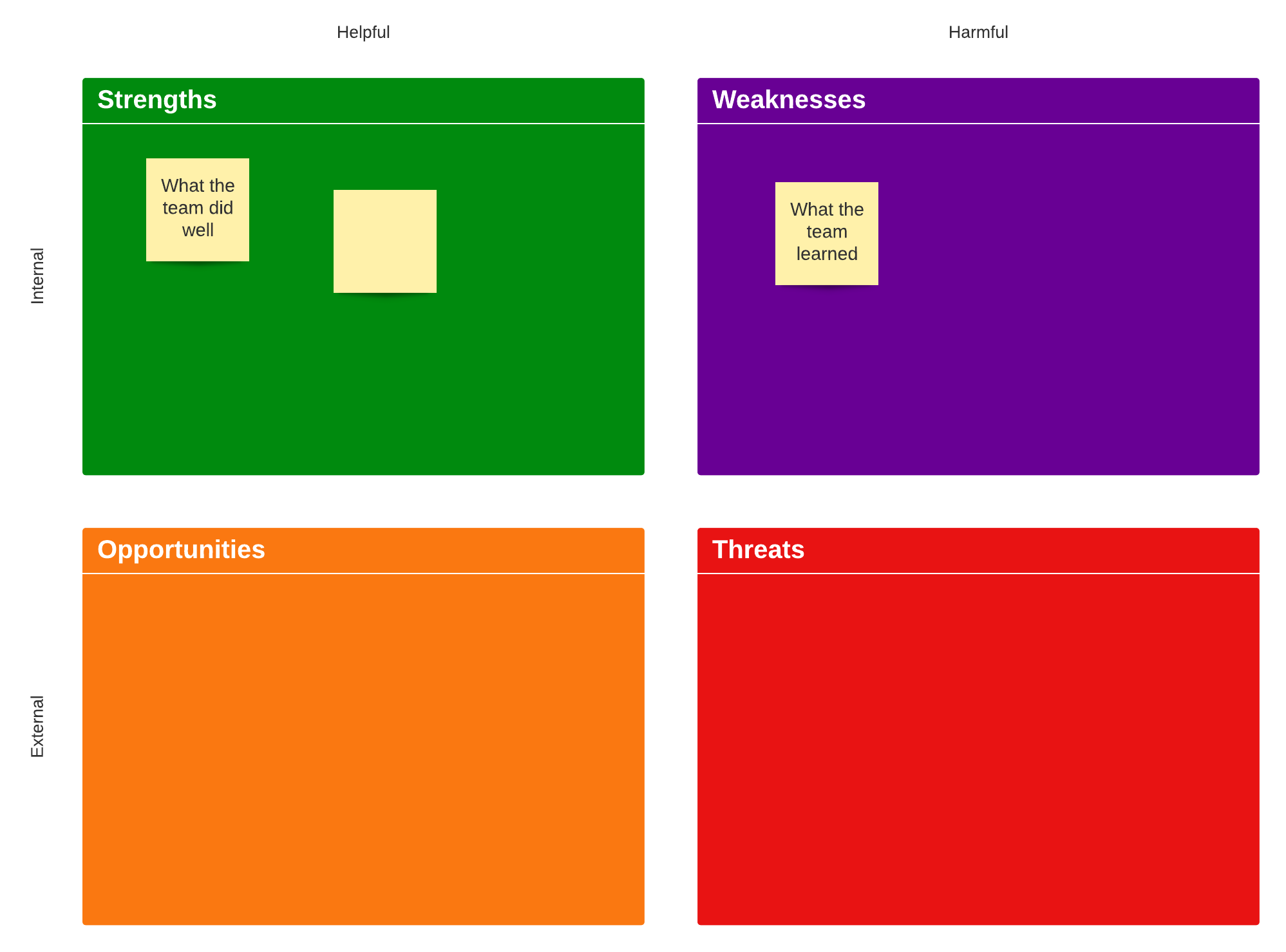 Visuals like these not only help engage discussion and spark collaboration during the meeting, but they also provide valuable insight for stakeholders and team members who were not involved in the original discussion. 
Get your coworkers up-to-speed faster by showing them visually how you arrived from Point A to Point B. Secure buy-in from stakeholders and justify group decisions more easily with visuals that contextualize decisions.
Whether you're brainstorming ideas from scratch on the infinite canvas, or outlining information in a more elaborate diagram, visuals help you communicate more effectively on and off the page.
Documenting meetings is crucial for efficient, productive, and engaging discussions. And luckily, with technology like the cloud, recording meetings is easier and more effective than ever. Make the most of your meetings with clear documentation that is easy to access, easy to share, and easy to visualize. 
Elevate your discussions and simplify the documentation process with Lucidspark. 
Lucidspark offers flexible workspaces and creative features so you have the tools you need to spark innovation, keep the conversation going, and ensure none of your team's ideas fall through the cracks.
Get started today.
Make your next meeting a success by prepping your Lucidspark board ahead of time.
Learn how