VRIO analysis canvas
Map the existing assets/advantages of an organization using VRIO: Value, Rarity, Imitability, and Organization.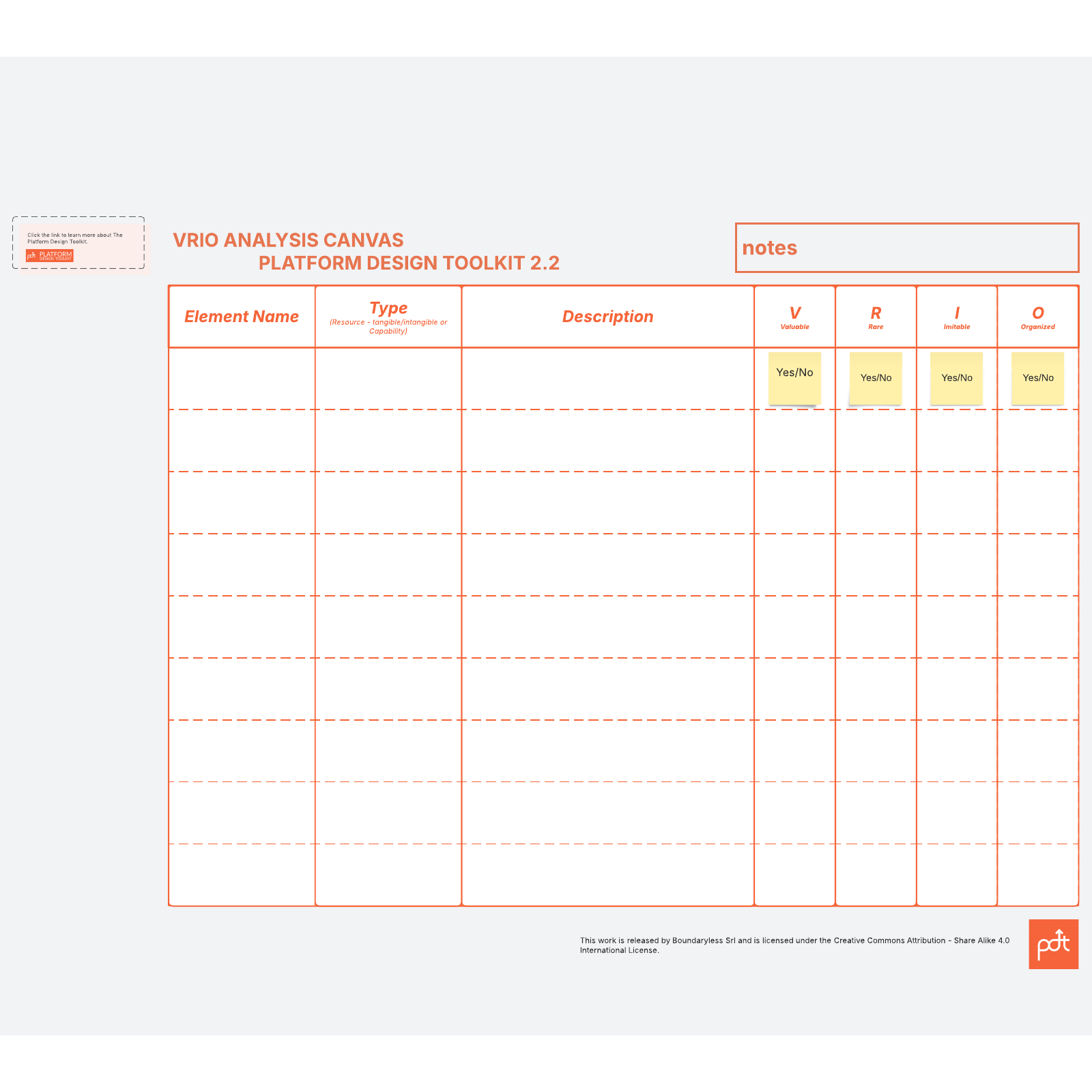 What is the VRIO analysis template?
You know your business is great, but sometimes defining that greatness is a challenge. That's where the VRIO—which stands for value, rarity, imitability, and organization—analysis template comes in. This template is a simple but invaluable framework to help you map the existing assets and advantages of your organization. The VRIO analysis template is used by listing all the assets and capabilities of your organization, then asking these four questions:
The question of value: Does this resource help your business take advantage of key market opportunities or make the business more appealing to customers?
The question of rarity: How rare is the resource—do many companies have access to the resource?
The question of imitability: How hard is the resource to imitate, and how costly is it to obtain, build, or duplicate?
The question of organization: Is your business structured and ready to take advantage of the resource?
The VRIO framework is a well-known way to graphically present your business's advantages so you can better understand your key differentiators in the market.
Benefits of the VRIO analysis template
The process of running a VRIO analysis is simple, but for large organizations, it can be complicated, confusing, and time-consuming. This canvas template simplifies the process and helps align all stakeholders throughout the exercise. In addition, it:
Establishes competitive advantages so you can understand what sets you apart from similar businesses.
Helps your business develop future strategies to remain resilient in the market.
Understand your competitors and their business propositions.
Neutralize threats to your business and even pivot to uncover potential opportunities.
How to do a VRIO analysis with Lucidspark's template
Begin with a collaborative brainstorming session (use Lucidspark's Zoom integration and chat feature if holding a session remotely) and start listing your business's elements (these include resources such as financial resources, employees, equipment, patents, etc). Use collaborator colors to help keep track of contributions.
Next, note the type of element and describe it.
One by one, decide whether or not each element is valuable, rare, imitable, or organized. Use emojis and the chat feature to work collaboratively when categorizing your elements.
All items must be submitted to the four questions. Normally, assets pass the tests gradually. This means that an asset that passes the "I" question also has to pass the "V" and "R" questions first.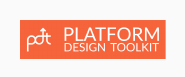 Platform Design Toolkit
Platform Design Toolkit is a design framework that one can use to envision, develop, and roll out platform strategies that mobilize ecosystems.