Ecosystem scan
This ecosystem scan aligns your team and helps you visualize the ecosystem signals. Map out the ecosystem components, entities, and elements with a layered abstraction of the market (long tail markets, aggregation elements, and infrastructure).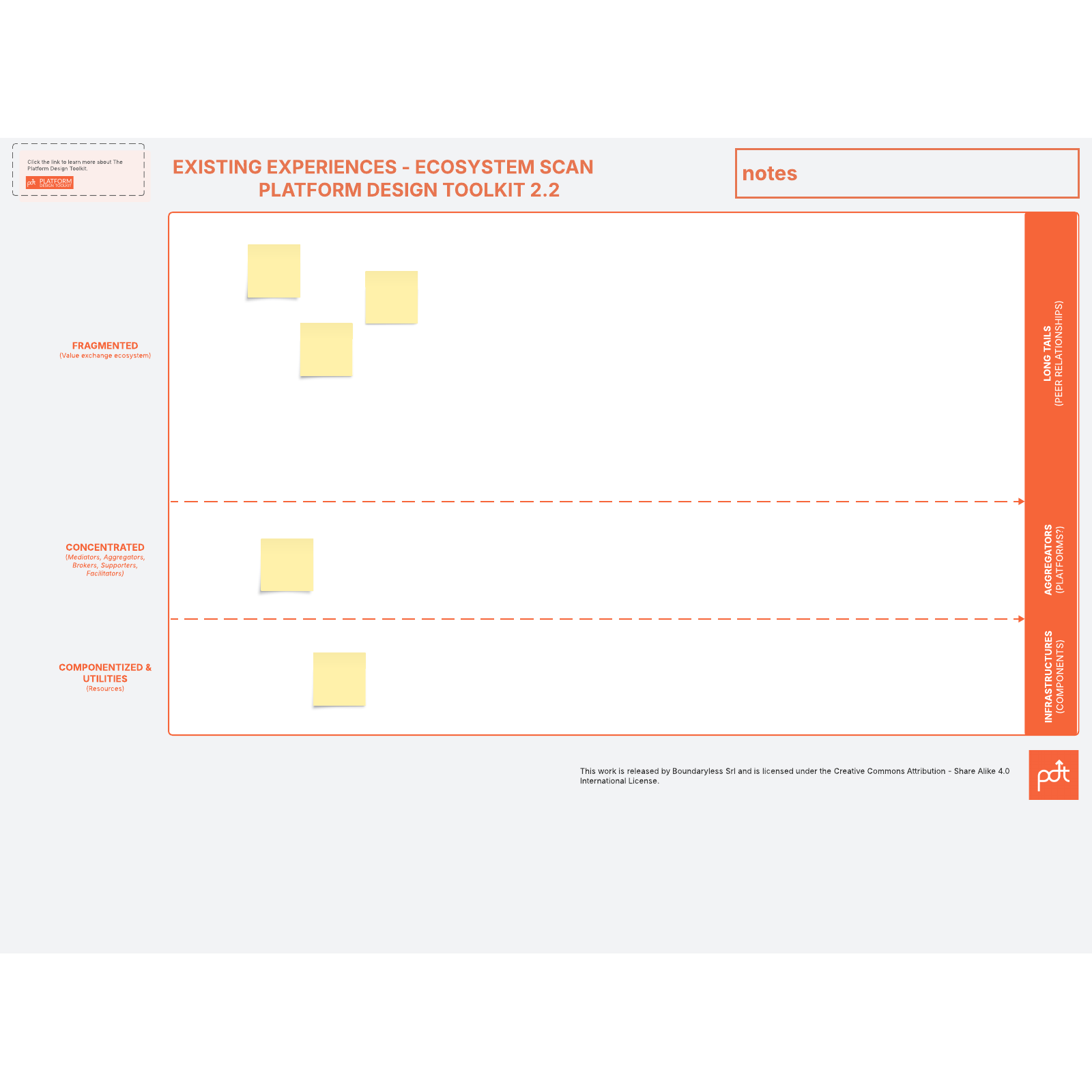 What is the ecosystem scan template?
A properly managed ecosystem is crucial to the health of a business. Not only is it an accurate indicator of the efficiency of a business's practices and technologies, but it can also help an organization incorporate new processes and tools, as well as ensure consistent growth into the future.
This all begins with a thorough inventory of your ecosystem's key actors, processes, tools, and platforms—also known as an ecosystem scan.
Part of the Platform Design Toolkit, the ecosystem scan template is designed to provide a structured, in-depth look at each aspect of your ecosystem. Each component, entity, and element is mapped out along a layered abstraction of the market—without constraints based on phases or industries—letting organizations explore new possibilities and optimize value creation.
Benefits of the ecosystem scan template
Knowing what you're working with is the first step toward knowing how to work with it. Similarly, the ecosystem scan acts as the first step in the opportunity exploration process, offering a clear picture of what's at play in any given part of your ecosystem.
The ecosystem scan is an easy-to-use, shareable, and customizable tool that can help you contextualize each transaction and actor, without becoming too constraining. Using the results of their scan, teams can easily develop strategies that reflect their current ecosystem's needs and decide the strategies that will optimize it for the future.
How to use the ecosystem scan template in Lucidspark
Here's a step-by-step guide to using Lucidspark's ecosystem scan template:
Use sticky notes to list fragmented, concentrated, and componentized features of your ecosystem to lay out the land of your ecosystem.
Together with your team, start enumerating the most important (in terms of frequency, value, etc) experiences occurring in the ecosystem among the most relevant entities or roles.
Add the sticky notes to your template and connect them with lines to demonstrate interactions between happenings and provide context for different events.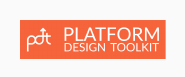 Platform Design Toolkit
Platform Design Toolkit is a design framework that one can use to envision, develop, and roll out platform strategies that mobilize ecosystems.