Design thinking workshop
Run a hybrid design sprint workshop effortlessly with this design thinking workshop template. Follow the step-by-step process to better understand your customers and design a more delightful solution.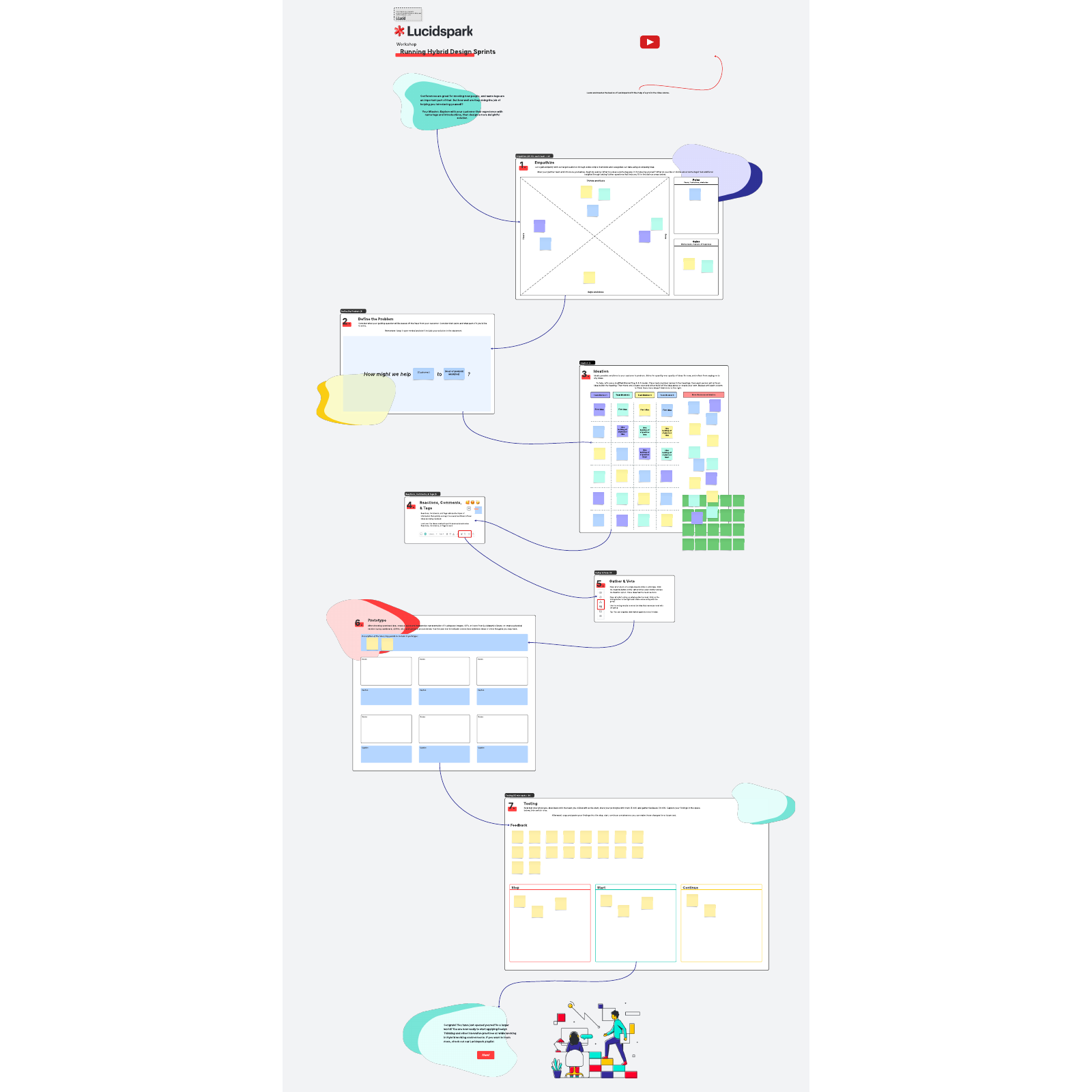 Christopher Bailey & Jeff Rosenbaugh
Professional Services, Lucid
Christopher and Jeff have spent the last decade helping organizations develop innovation pipelines and transform to Agile systems of delivery.