Customer problem statement template
Empathize with customers and get input from your team with this customer problem statement template.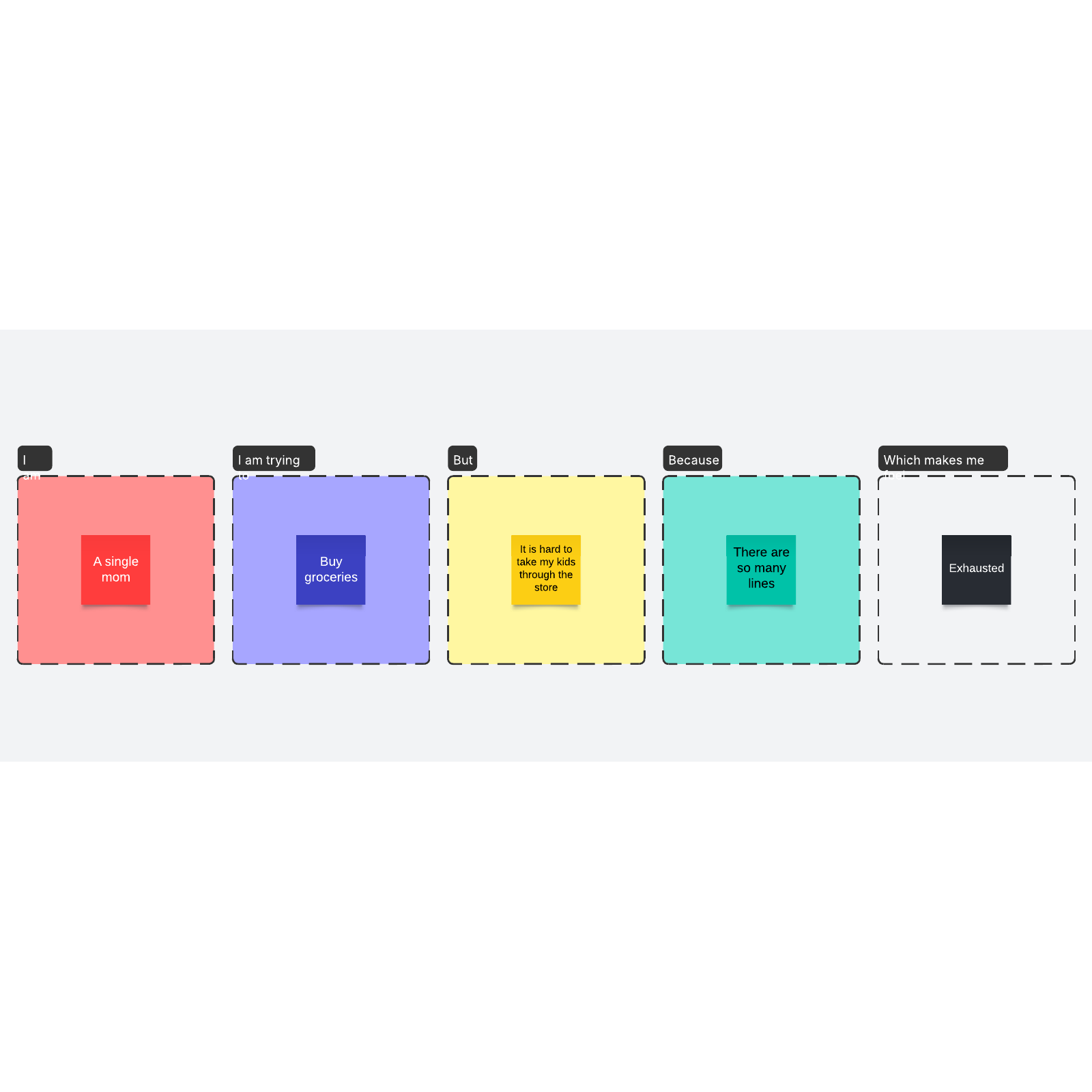 What is a problem statement?
In the design thinking process, you put yourself into the shoes of your customer and seek to understand what they want, need, think and feel. This helps you create a product that actually works for them.
During this process, you'll create a customer problem statement, also referred to as a product problem statement. This sentence encapsulates what a theoretical customer needs, what obstacles they face, and how they feel about those obstacles. As you write this statement, you'll need to be as specific as possible, so practice empathy and use the best customer data you have. This will help you fully understand your customers.
Why use customer problem statement templates
If you don't put a lot of thought into your customer problem statement, you'll likely end up with a surface-level sentence that doesn't help you move forward. However, this customer problem statement example helps you ask targeted questions that elicit specific answers.
When you're thoughtful and thorough, this statement sample template should provide insight into your customer that helps teams across the business align around a shared vision. Once you craft a meaningful customer problem statement, you'll have a better idea of how to give your customers solutions.
How to create a problem statement using Lucidspark's customer statement template
Go through the issue statement template from left to right with your team. Start with the first box, which describes the specific type of customer you have in mind, and add your thoughts with sticky notes. If you don't have your customer personas defined, check out our blog on creating user personas to help you fill this section in.
Next, you'll fill in the section on what the customer is trying to accomplish. This section should be reasonably straightforward, but the next two are trickier: you need to write in what obstacles this customer faces in accomplishing their goal and what causes those obstacles. Lastly, estimate how your customer feels about these barriers.
Collaborate with your team to make sure you don't miss anything—they'll know things about your customers' experiences that you don't. When you're done crafting your customer problem statement, you're ready to start brainstorming solutions.