Bubble point game
Plan how to collaborate and execute tasks while gaining valuable insights with your team.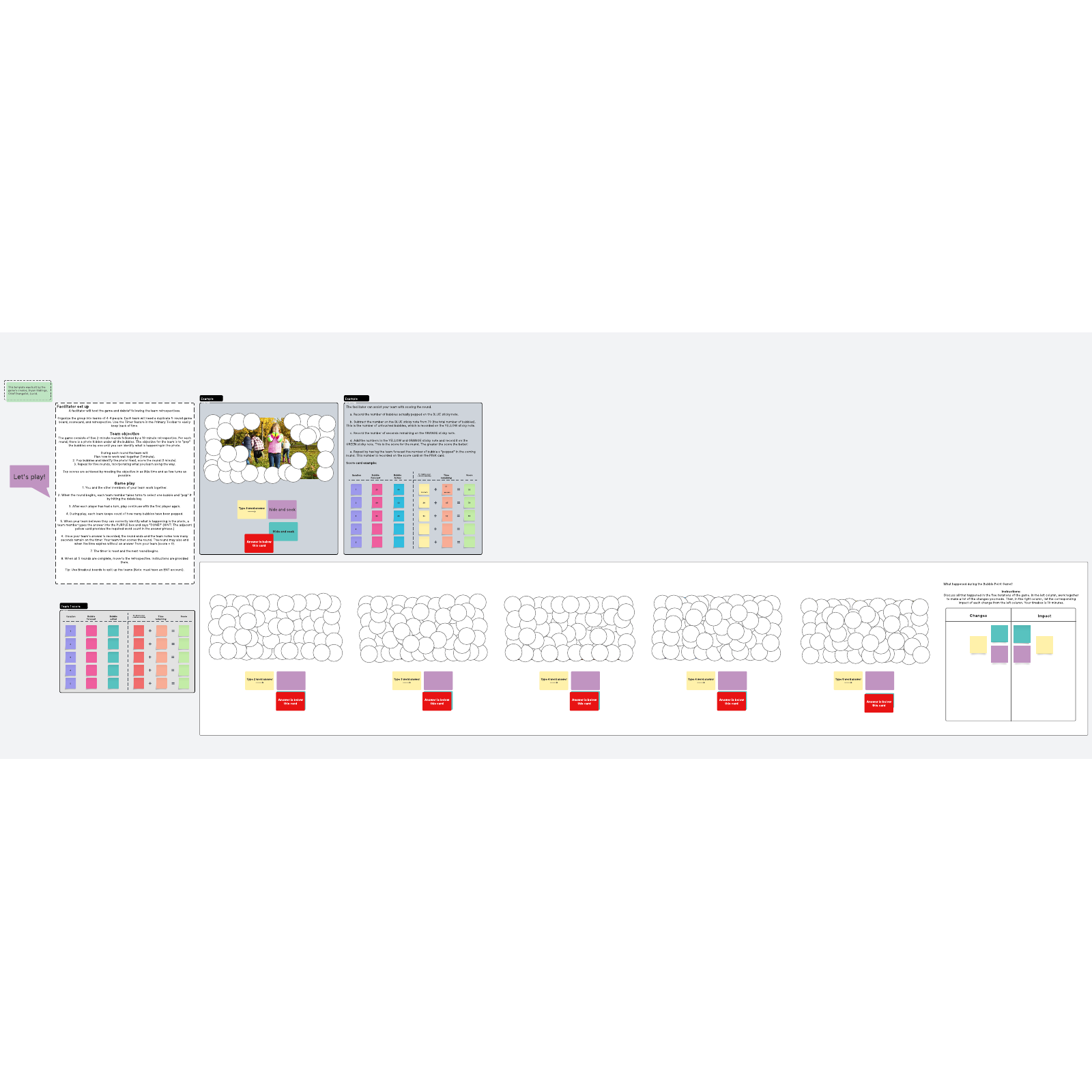 What is the bubble point game?
You may have heard of Boris Gloger's ball point game, a hands-on activity used to teach groups Agile principles. The bubble point game is a virtual adaptation of the ball point game.
Throughout the four rounds of the game, participants will work together to improve their strategy and increase their score. Additionally, the bubble point game works well as an icebreaker or team-building game to increase trust and team members' comfort with each other.
Benefits of the bubble point game for Agile teams
While this game is meant to be fun for all involved, it also helps remote and hybrid teams learn to work together. This builds the skills teams need to adhere to Agile principles.
For example, the game forces participants to self-organize as they decide how to best proceed without any direction from a manager. This builds trust and cooperation. Additionally, the game includes four rounds with breaks in between each round, which mimics the iterative nature of Agile development. During the breaks, the team discusses how to improve their performance, or in Agile terms, the team adapts and inspects their work.
How to use the bubble point game template in Lucidspark
The template includes directions for the bubble point game. As facilitator, make sure to read through the instructions in advance so you can brief the team before they start to play—but don't give them extra tips as the goal is for them to self-organize, learn, and iterate as they progress. If the players have questions, refer them to the rules listed in the template.
During play, use Lucidspark's built-in timer to keep the rounds on track. Afterwards, host a retrospective to discuss what the team learned, how they improved throughout the game, and how these insights can apply to ways they work together in the future.
Bryan Stallings
Chief Evangelist, Lucid
As Chief Evangelist at Lucid Software and Certified Scrum Trainer, Bryan Stallings has coached thousands of individuals and teams in Agile and Scrum techniques.