Brief consolidation
This Brief consolidation allows you to easily explore "WHAT IF" scenarios using the applications of the Platformization Patterns: long tail, aggregation, and infrastructures.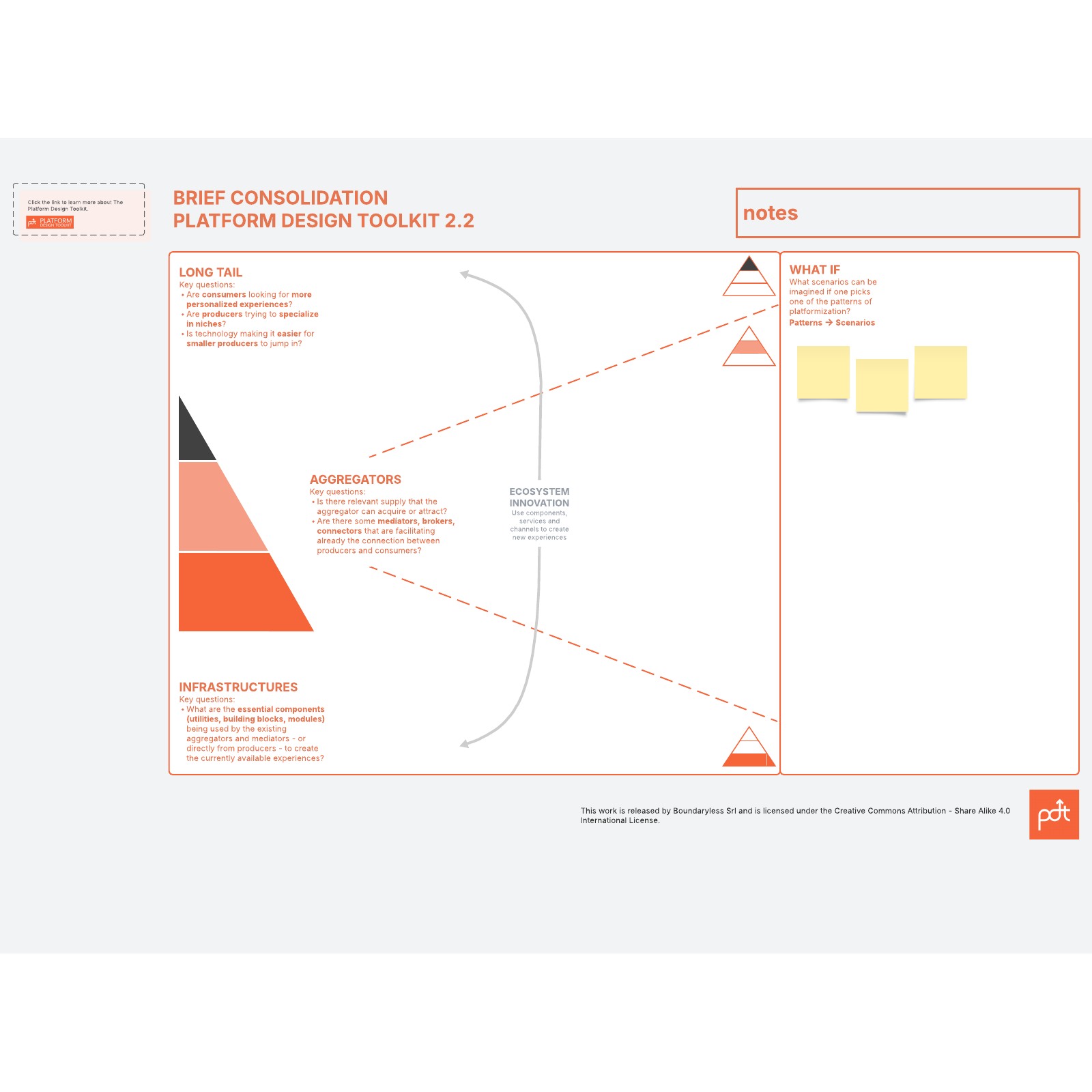 Decide what platform experiences to pursue with a brief consolidation
If you offer a product or service, you may eventually want to design a specific platform experience for your clients. As you pursue this opportunity, however, you'll want to ensure that your platform experience will meet your customer's needs and measure up to what's already available in your industry.
As part of the Platform Design Toolkit, the brief consolidation (also known as an Impromptu Platform Exploration) will help your team weigh the potential benefits of different platform opportunities. With this structure, you'll be able to run a quick assessment by answering questions about possible platforms and using that information to explore what-if scenarios.
Learn how to use the brief consolidation template in Lucidspark
Lucidspark's template makes running a brief consolidation a simple task. To get started, add the template to your Lucidspark board and hold a meeting with the relevant team members and stakeholders. If you're meeting remotely, you can use our convenient Zoom integration.
Then, as a group:
Consider the questions asked in each section of the template—Long Tail, Aggregators, and Infrastructure—to pin down the current platform experiences available.
Based on the answers to these questions, come up with and discuss some of the what-if scenarios that may occur if these platform patterns are applied to your particular product or service. Add these to the template with sticky notes.
Use the Note Panel to record any important points of discussion. You can also use the chat feature and emoji reactions to contribute to the discussion on particular what-if scenarios or individual contributions to the board.
As you proceed with your discussion, you'll be able to get a broad overview of what your eventual platform experience should deliver to your clients, as well as how you'll want your platform experience to fit into the current platform environment.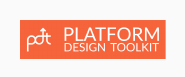 Platform Design Toolkit
Platform Design Toolkit is a design framework that one can use to envision, develop, and roll out platform strategies that mobilize ecosystems.