AEIOU method
Gather useful observational data with this AEIOU method template. Identify research questions, take notes, and reflect on the observation experience.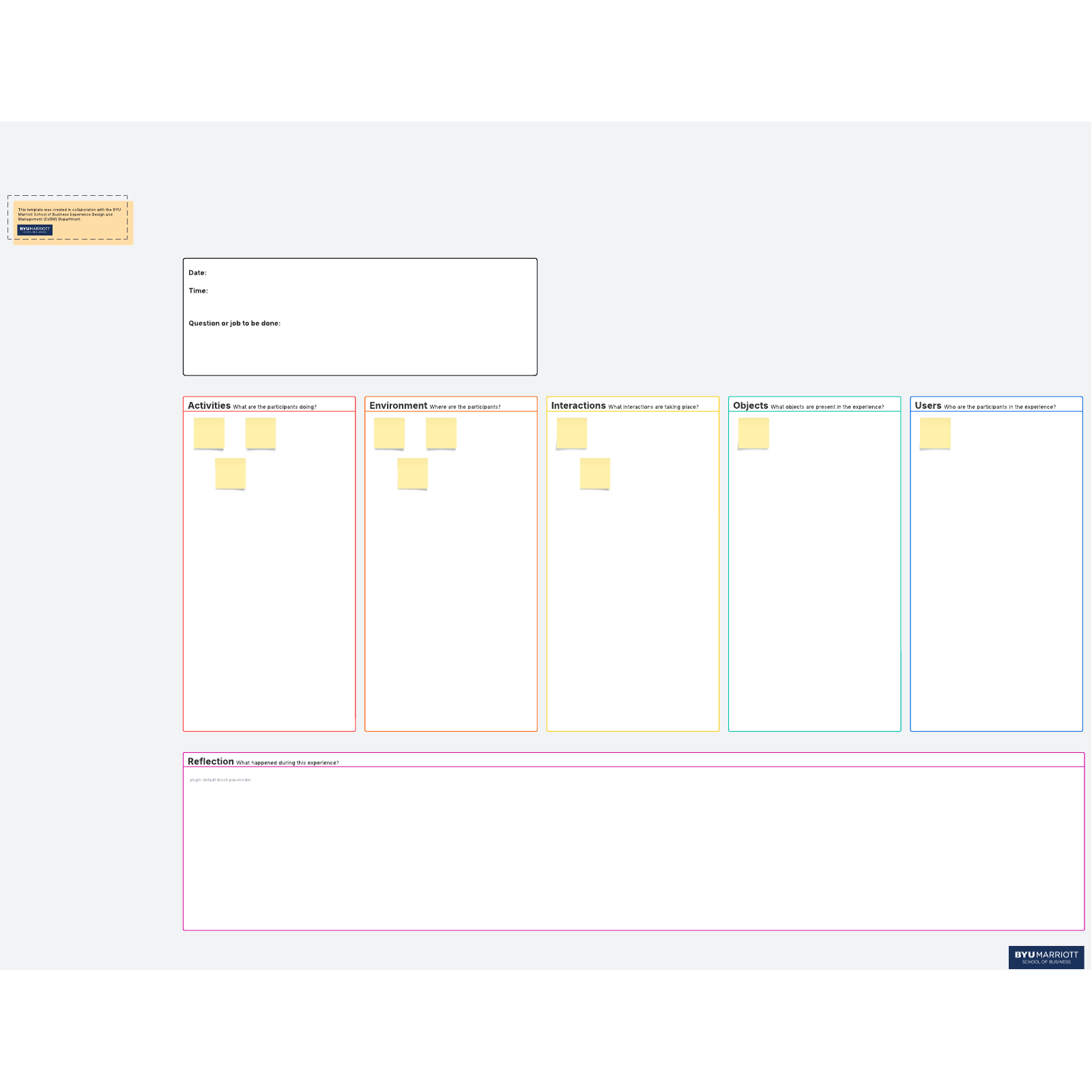 Use the AEIOU framework to organize your observations of user interactions
As a product developer, you can learn a lot about how users use your product by watching them use it. To gather this kind of qualitative data and make it useful, however, you should have a reliable framework to help you organize it. This is where the AEIOU framework worksheet can help.
The AEIOU framework provides a space in which you can organize the notes you take during any direct observation, such as one that occurs during a product test, on the Activities, Environments, Interactions, Objects, and Users involved in your observation. Based on ethnographic study, this AEIOU design will help you capture the context of your users' activities as well as what they actually do.
Taking such notes in the moment allows you to gather more relevant details. Your notes can then be more easily analyzed later on to determine how you can improve your product or service.
How to use Lucidspark's AEIOU framework template
To use the AEIOU design for your observation, you can take notes directly in our Lucidspark template for maximum convenience. Before you begin to observe your users, be sure to:
Record the date and time of the observation.
Add a specific question that you hope to answer or an idea of the job you hope your product accomplishes to guide how you take notes. For example, you can ask questions like "Can users use this product intuitively?" or "Do users mostly use this product for its intended purpose?"
Then, as your observation begins, take notes in the following categories. To save time during the observation, you have the option to use the Quick Sticky feature to take notes anywhere on the board, then move the sticky notes to the appropriate categories afterward.
Activities: What are the participants doing?
Environment: Where are the participants? Describe the setting.
Interactions: What interactions are taking place between participants?
Objects: What objects are present in the experience? How do they affect the experience?
Users: Who are all the different participants in this experience?
After your observation, reflect on what you learned in the provided space while the experience is still fresh. Be sure to take further notes on what you learned, anything that surprised you, and any key takeaways or items to follow up on. As you analyze this qualitative data, you'll be able to find ways to improve your users' experience.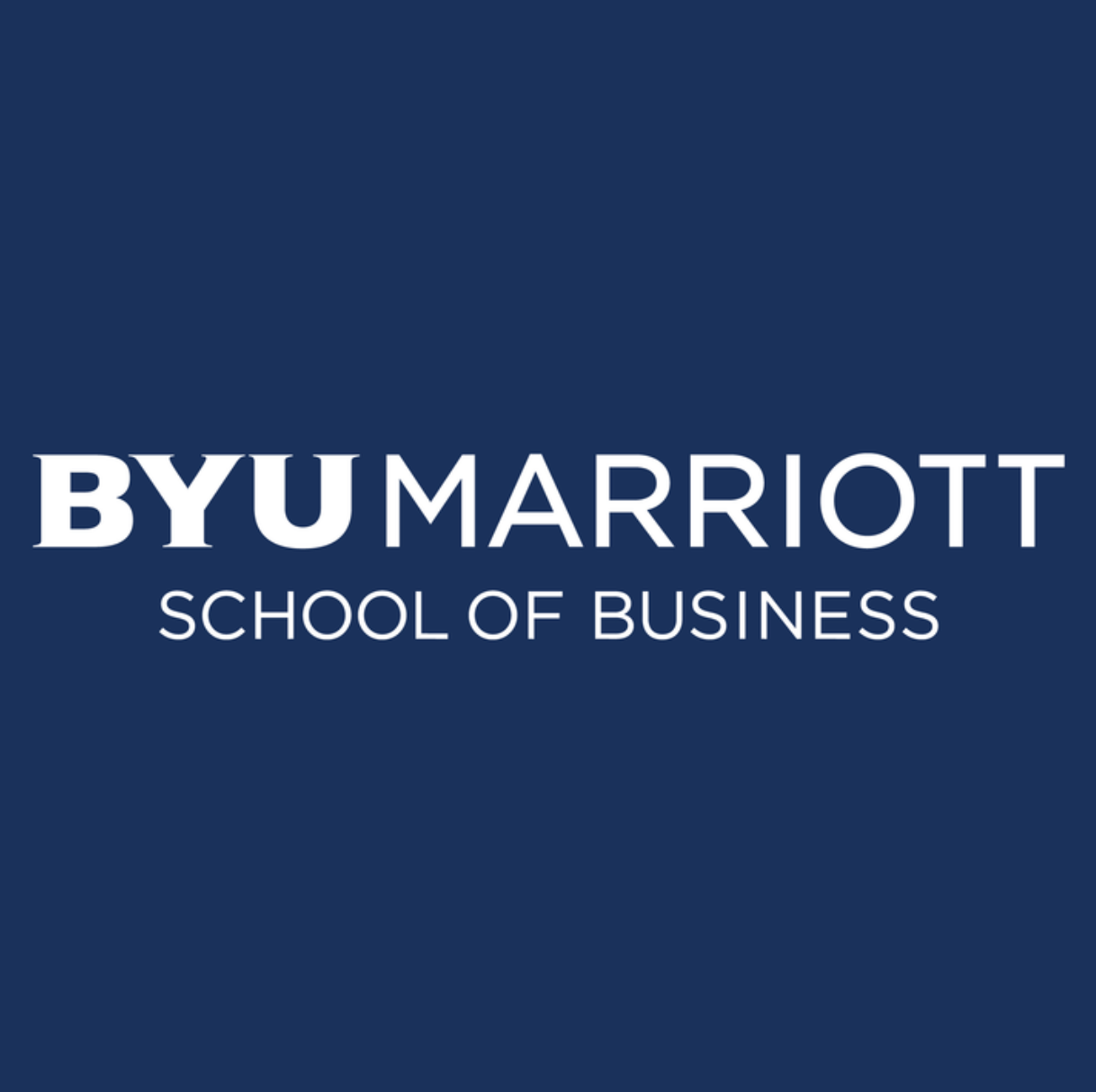 BYU Marriott School of Business Experience Design and Management (ExDM) Department
The BYU ExDM department teaches students how to design, deliver, and manage experiences. Combining the study of business, design, and psychology, they help ExDM students learn how to design valuable experiences in a variety of settings.