4L's retrospective
Organize your sprint and project retrospectives with this Four Ls template and apply those insights to your next project.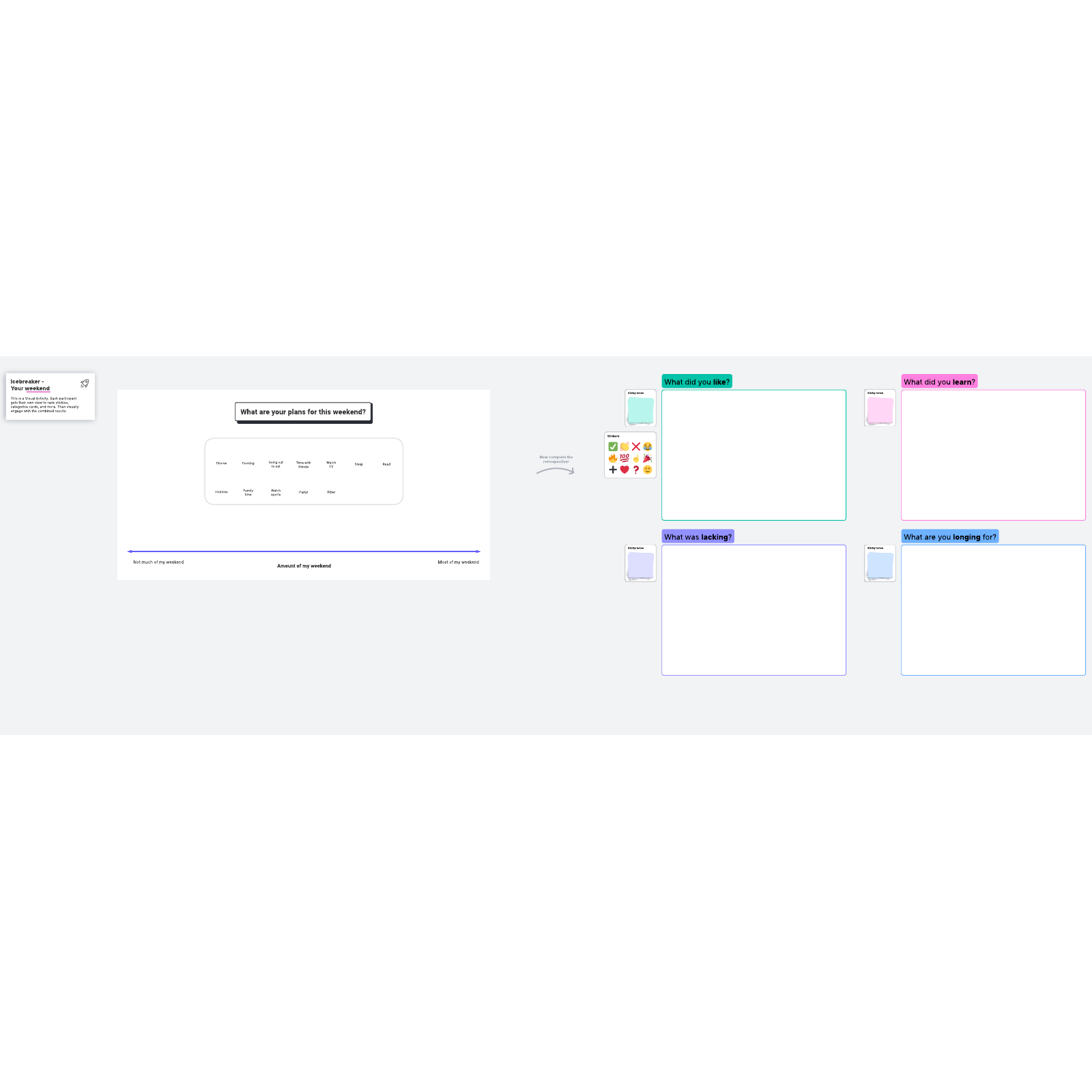 What is the 4Ls retrospective?
Have you ever found your team sharing more helpful insights about your Agile sprints around the water cooler than during your Agile sprint retrospectives? Traditional retrospectives are great for basic feedback following a sprint, but a more non-traditional approach can uncover new insights about how your team feels about their work and what they'd like to improve.
Enter the 4L retrospective. The 4L retrospective is designed to help your team look back on your previous sprint and discover what they:
Liked: What processes, results, or experiments did your team enjoy? Is there anything they would like to carry over into the next sprint?
Learned: Were there any new discoveries, good or bad, that resulted from this previous sprint?
Lacked: What resources, direction, or other variables were lacking from this sprint—and how could this be solved for in the next sprint?
Longed for: What processes or resources could you add to make the next sprint more successful or enjoyable for your team?
Benefits of the 4Ls retrospective technique
The 4Ls can provide teams with valuable insights that traditional sprint retrospectives can miss. Not only do they allow your team to share what's working and what's not, they can also provide a catalyst for uncovering new ideas and ways of working. Perhaps most meaningful of all, this simple feedback exercise fosters an environment in which everyone's ideas can be heard and turned into meaningful action items.
How to use the 4Ls retrospective template in Lucidspark
Here's a quick breakdown of how you and your team can use the 4L retrospective template during your next sprint retrospective:
Create a safe, productive environment for your retrospective with a moderator and an agenda. Use Lucidspark's timer to keep your team on task and maximize your time during your meeting.
Conduct a project review that addresses your project's positive outcomes and challenges. You may ask for feedback ahead of your meeting to give your team time to come up with honest, constructive thoughts.
Have your team use sticky notes to fill in the different sections. They may also use emoji reactions to engage with each other's ideas.
Create an action plan that incorporates your collected feedback. Assign next steps to specific team members and follow up on action items as they're completed.
Check out the Lucidspark blog for more tips on how to run effective retrospective meetings.