Water cooler topics
Emulate the fun water cooler conversations that you used to have with your coworkers with these topics designed to start conversations and build relationships.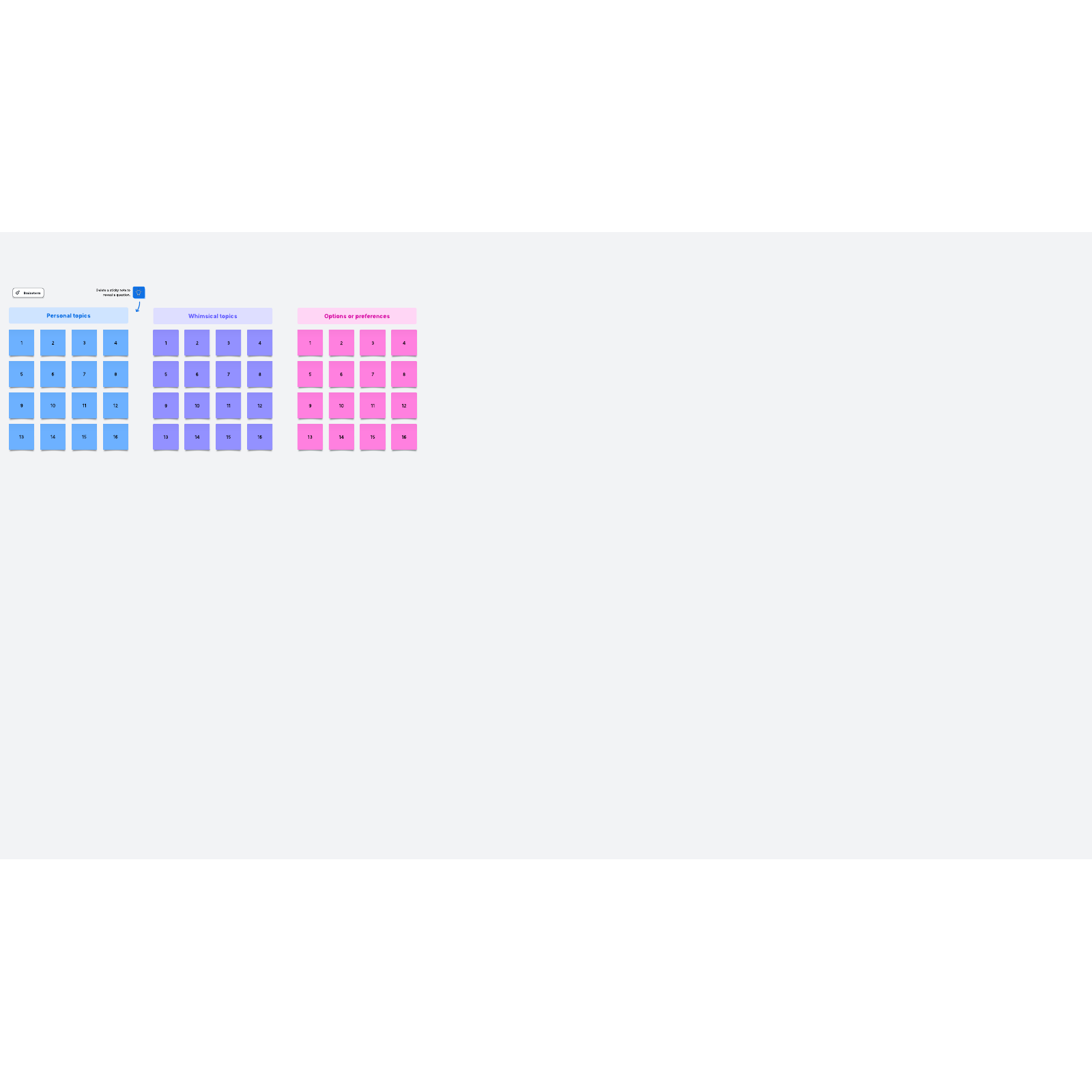 What is a water cooler conversation?
In a physical office, co-workers meet informally and talk, such as in break rooms, around a snack table, or by the water cooler. While water coolers themselves may or may not be present, this type of spontaneous, non-work-related chat is called a water cooler conversation.
Why are water cooler games important?
If you have remote team members, they miss out on these informal conversations. Consequently, they don't get some key benefits—but virtual water cooler games can serve the same purpose.
Water cooler games benefit your team by:
Building relationships. When you talk regularly with your co-workers, you get to know them better. These deeper relationships help a team bond. If you know a team member and are more comfortable with them, you're more likely to ask for help or work well together. Virtual water cooler questions help with team bonding.
Starting conversations. When you meet virtually, it can be hard to strike up a casual conversation. You'll always be worried about talking over someone else. A game can break the ice and provide structure with virtual water cooler conversation topics..
Having fun. Give your team a break from their work with fun water cooler questions, and they'll be able to relax and enjoy themselves.
How to use our virtual water cooler topics for teams
To use this water cooler chat topics template, first decide how big your group should be. If you have a large team, or if you're using this game for a meeting between several teams, assign people to smaller groups. The water cooler talk topics template includes information for up to six groups, but you can copy the containers to create more spaces.
Once people are meeting in their groups, take turns answering the water cooler questions. When it's your turn, start by stating your name, amount of time at the company, and role. Then choose a sticky note from anywhere in your group's container and delete it—there's a question about a water cooler topic underneath each one . Answer the question and answer any follow-up questions from the group, and let someone else take a turn.
Feel free to use the timer tool to keep everybody on track, but otherwise, let the conversation flow as it will. Have a good time!