The BETTER creative model
Use this BETTER creative model to bring your brand to life for your customers.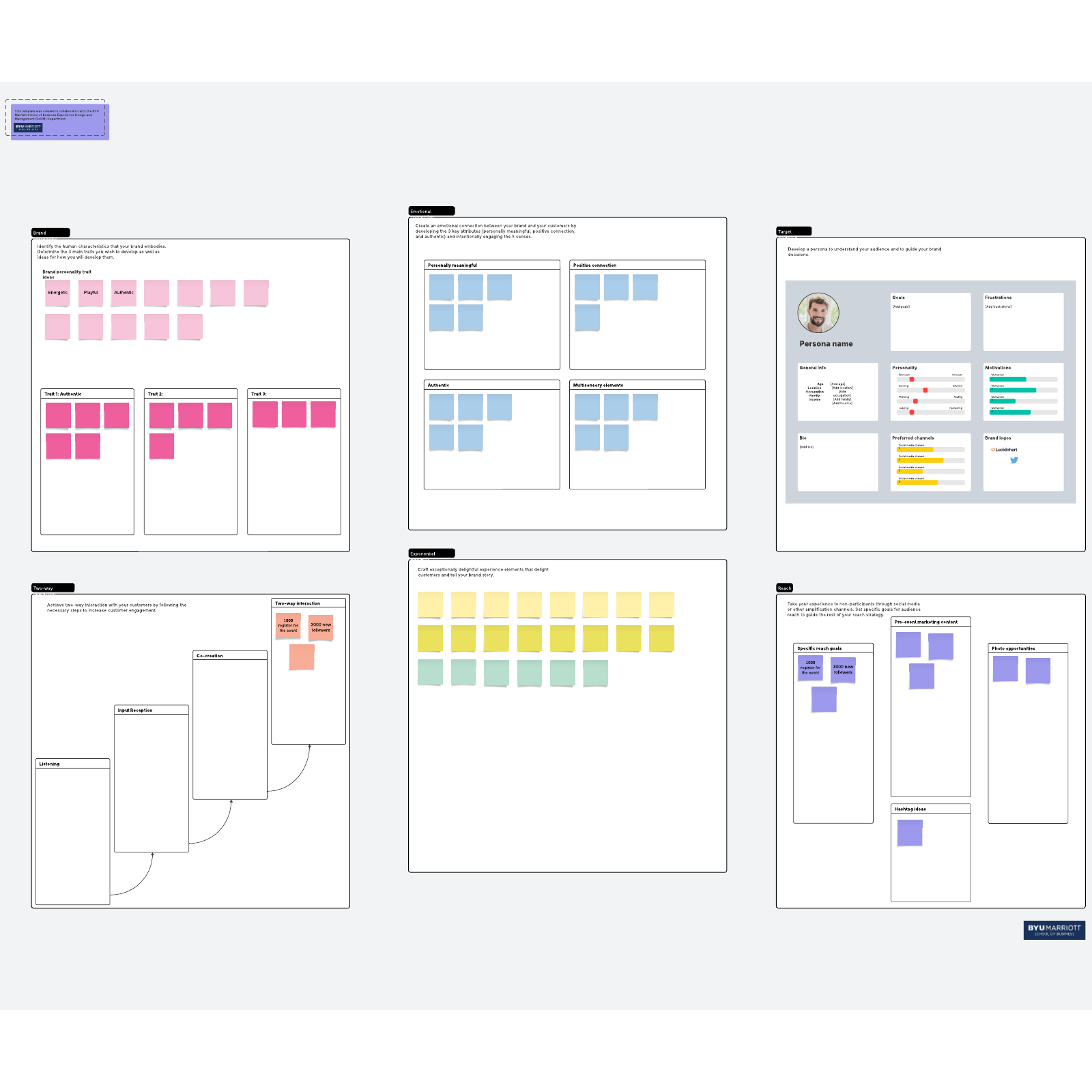 Bring your brand to life with the BETTER creative model
A strong brand is invaluable when it comes to engaging with your customers. It can quickly communicate your company's values, increase customer loyalty, and make your products and services recognizable and more sought-after.
If you want to create a strong brand for your marketing strategy, you have to do it deliberately. One tool that can help you develop your brand with purpose is the BETTER creative model. This model can help you and your marketing team nail down your brand's chief characteristics and how you want your brand to engage with your target audience.
The BETTER acronym stands for:
Brand personality
Emotional connection
Target audience
Two-way interaction
Exponential elements
Reach
Identifying these components of your desired brand is a great exercise, whether you're building your brand from the ground up or distilling it for a specific marketing campaign, special event, or experience.
As your team collaborates on the BETTER creative model, you'll be able to feed your creativity and come up with out-of-the-box ideas that your target audience will love. The results can then be used to keep future branding consistent, creative, and engaging.
How to use Lucidspark's template to build your brand
With Lucidspark's BETTER creative model template, you can easily collaborate and brainstorm ideas and strategies for your brand. Invite your key marketing players to the whiteboard and share the BETTER template. Then, move through each section of the template. Each section can be engaged with in any order depending on your needs and the needs of your campaign.
Nail down the Brand personality. Identify the human characteristics that your brand embodies. Determine the three main traits you wish to develop as well as ideas for how you will develop them.
Brainstorm ideas to drive Emotional connection between your brand and your customers. Develop the three key attributes of emotional connection (personally meaningful, positive connection, and authentic) and come up with ways to intentionally engage the five senses in emotional connection.
Explore your Target audience. Develop a customer persona to understand your audience and to guide your brand decisions.
Come up with ways to achieve Two-way interaction with your customers via the steps of listening, input reception, and co-creation.
Ideate some ways to incorporate Exponential elements into your brand experiences with customers. Try to craft exceptionally delightful experience elements that please customers and tell your brand story.
Extend your brand experience to others through social media or other amplification channels. Set specific goals for audience Reach to guide the rest of your strategy.
As you invite members of your team to contribute to the board, you can use emojis, the in-editor chat, and comments to make the experience more interactive and allow everyone to provide feedback. You can then easily use the resulting board as a reference for future brand work that can be modified as needed.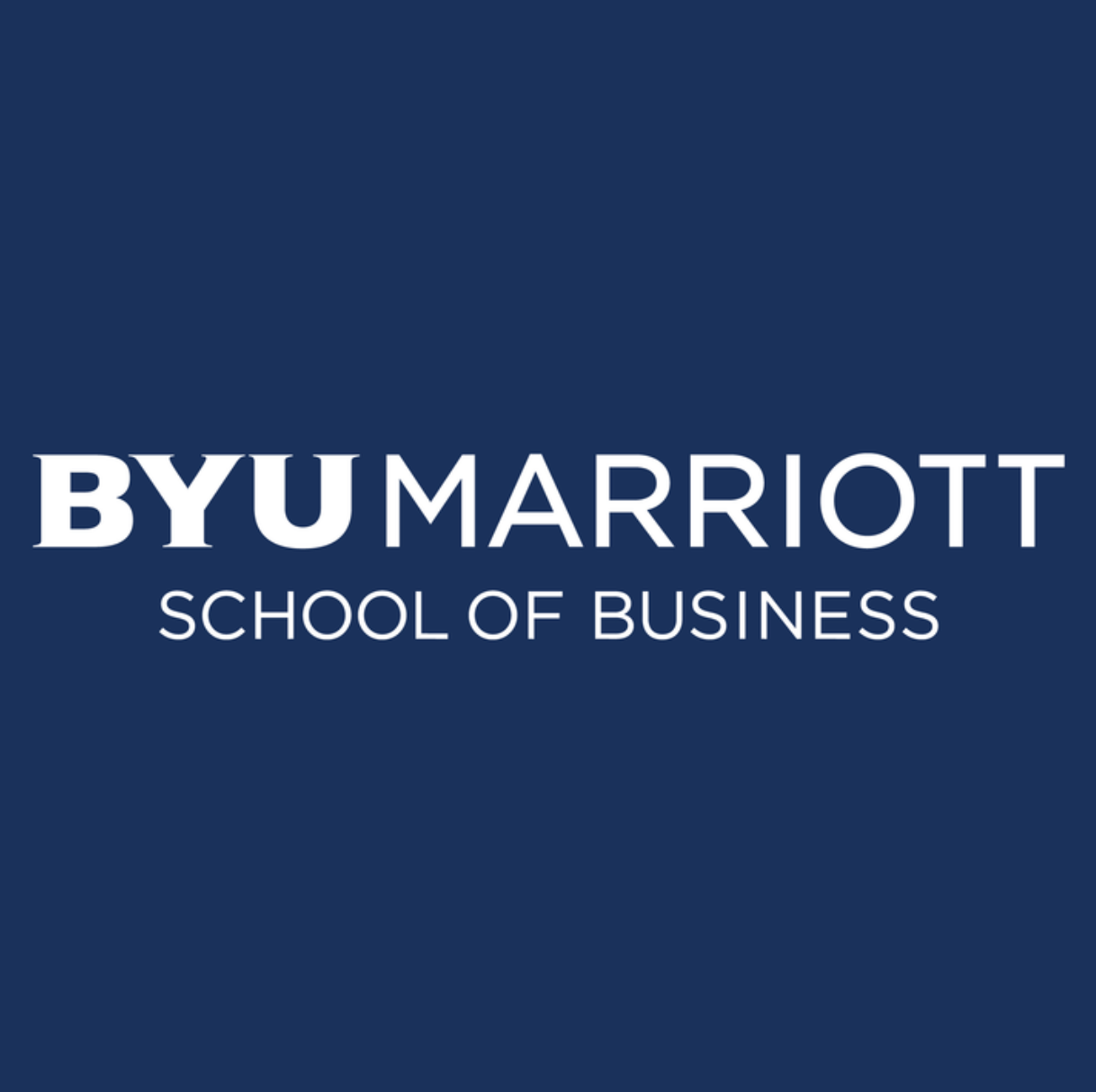 BYU Marriott School of Business Experience Design and Management (ExDM) Department
The BYU ExDM department teaches students how to design, deliver, and manage experiences. Combining the study of business, design, and psychology, they help ExDM students learn how to design valuable experiences in a variety of settings.