Team alignment
Come together as a team to visually align on objectives, commitments, resources, and risks.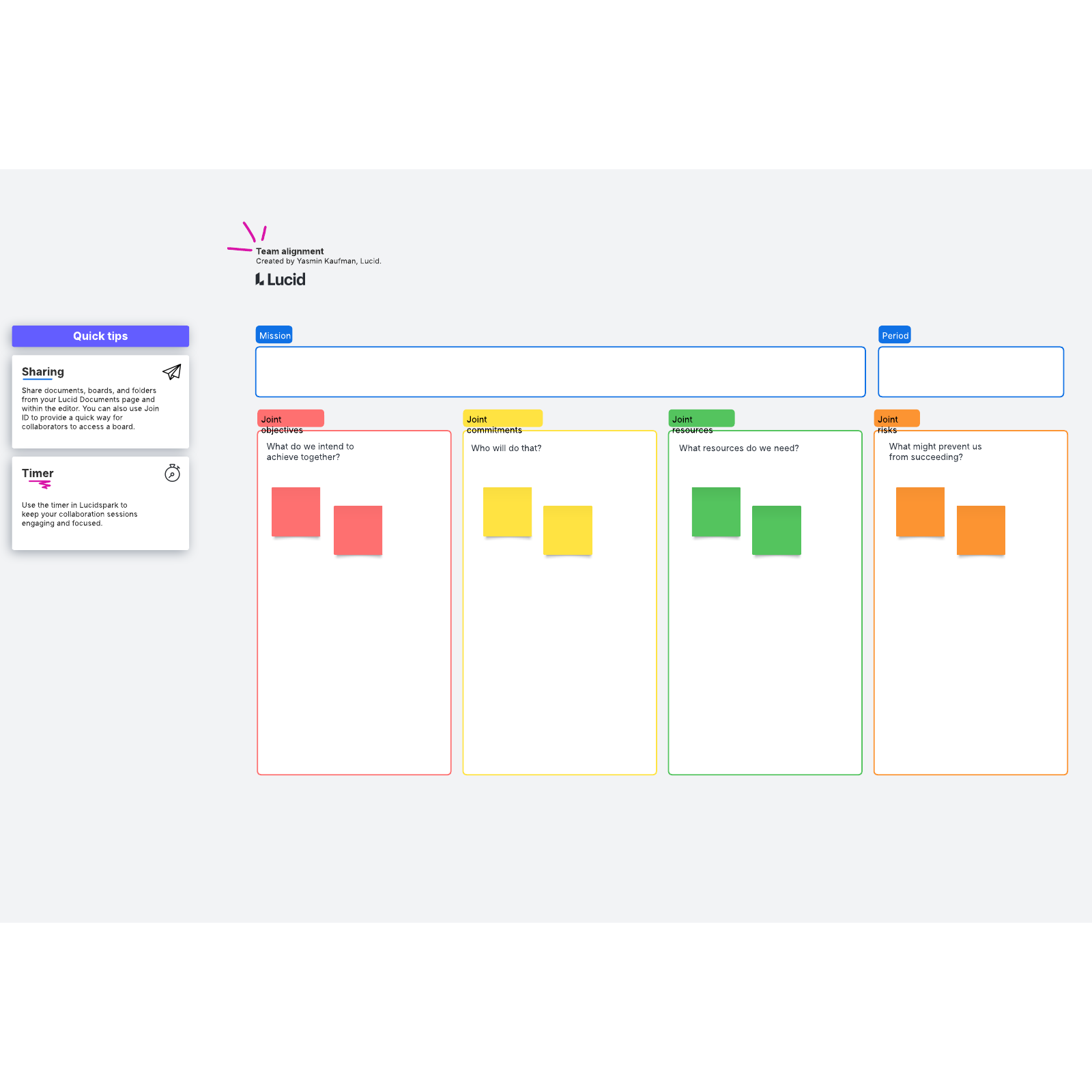 What is the team alignment template?
A Team Alignment Map is an Agile tool designed to align collaborators on project initiatives, clarify goals and resources, and reduce risks before starting a project. Created in collaboration with Lucid's Senior Solutions Engineer and Lucid Suite technical expert Yasmin Kaufmann, our team alignment template is ideal for visualizing tasks and maximizing efficiency as you begin your project.
Benefits of using the team alignment template
Organized collaboration and communication can minimize risks and communications during crucial phases of your project. Our completely customizable template gives you the structure to facilitate planning, manage risks, and engage participants to deliver concrete results. Easily keep your in-person and remote teams up to speed with real-time updates that allow for efficient decision-making and team alignment.
How to use the Team Alignment template in Lucidspark
Here's how you can get started brainstorming as you begin your team alignment diagram:
State both the mission and the period
Consider the following:
Joint objectives: What do we intend to achieve together?
Joint commitments: Who will do what?
Joint resources: What resources do we need?
Joint risks: What might prevent us from succeeding?
Yasmin Kaufmann
Sr, Solutions Engineer I, Lucid
As Sr. Solutions Engineer I at Lucid, Yasmin is a technical expert when it comes to the Lucid Suite.