Hero's journey framework
Transform your user experience by applying it to the Hero's Journey. Visualize users' paths through each phase (anticipation, participation, reflection).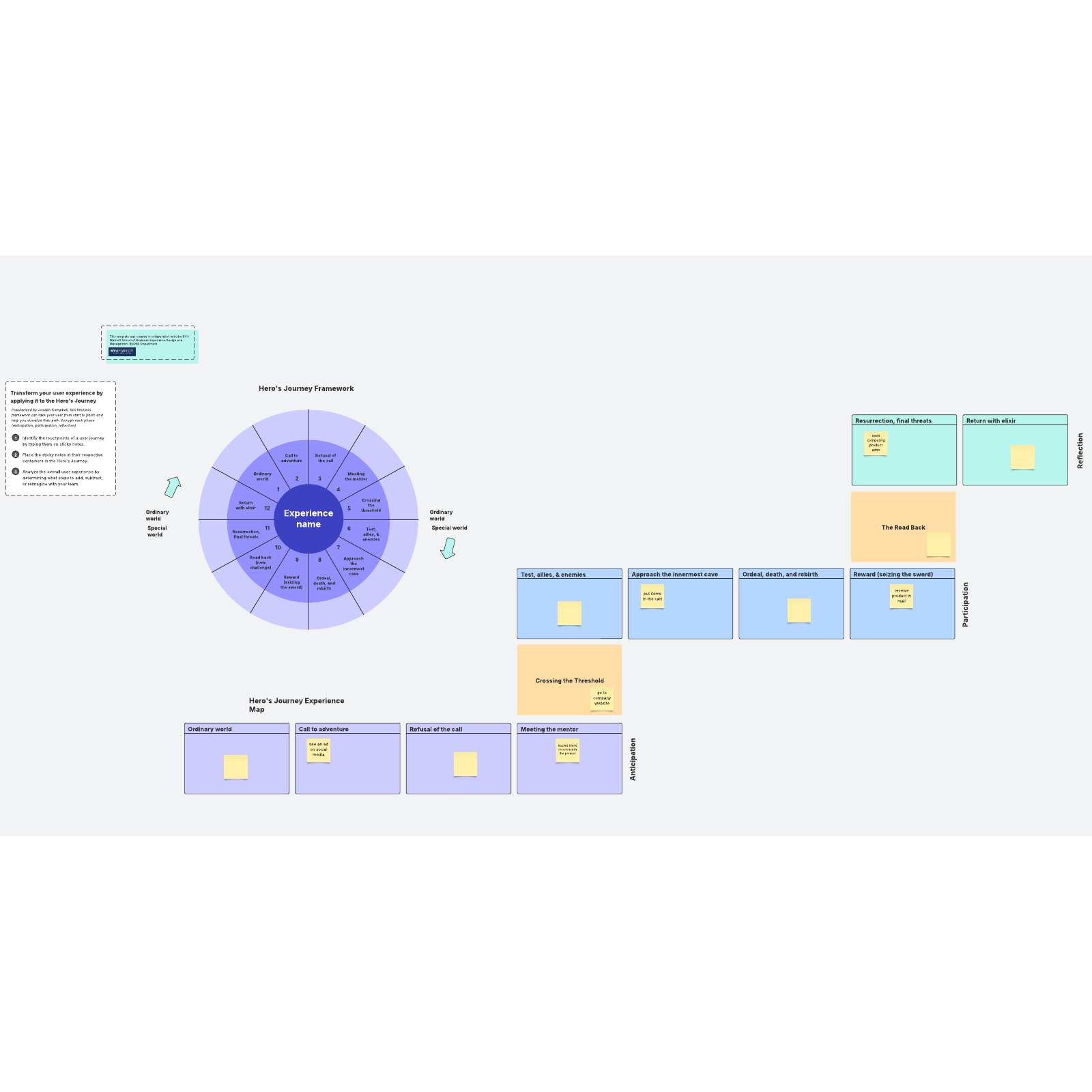 What is the hero's journey framework?
Even if you're unfamiliar with the concept of the hero's journey, you've absolutely seen it in action everywhere from your favorite fantasy movie to your favorite action novel. The hero's journey was popularized by Joseph Campbell, and it's used in literature to outline the specific steps taken by a protagonist or a hero in a story: it begins when the hero leaves his home, then becomes a true champion by overcoming trials and obstacles. Finally, the hero returns home in triumph.
When used in the business context, the hero's journey is a framework that applies storytelling to customer experiences. It allows you to view your product as a journey and not a destination while better understanding your customer's wants, needs, and pain points.
Benefits of using the hero's journey framework template
Visualize the experience: This is a template that can be used to brainstorm ways to design or improve user experiences, and it can be viewed in much the same way you'd view an itinerary, making it easy to understand and identify gaps or missteps.
Develop empathy: The hero's framework template can help designers think of end users as heroes, then use a story to create an incredible experience or to visualize their experience like it's a story. A little fairytale can go a long way.
Determine the villain: Identify pits or pain points for users of an existing product, service, or experience.
Overcome trials: Brainstorm ideas to improve the experience.
How to use the hero's journey framework template in Lucidspark
Choose your adventure. Select an experience or process to focus on. This can be either a new or existing experience.
Choose your hero. Select a target audience to act as your brave hero experiencing your product.
Write the plot. Brainstorm different ways for this hero to progress through a specific journey or process with your brand. Use emoji reactions, collaborator colors, in-editor chat, and comments during your collaborative brainstorm session. If collaborating remotely, you can use Lucidspark's Zoom integration to complete the activity with your team.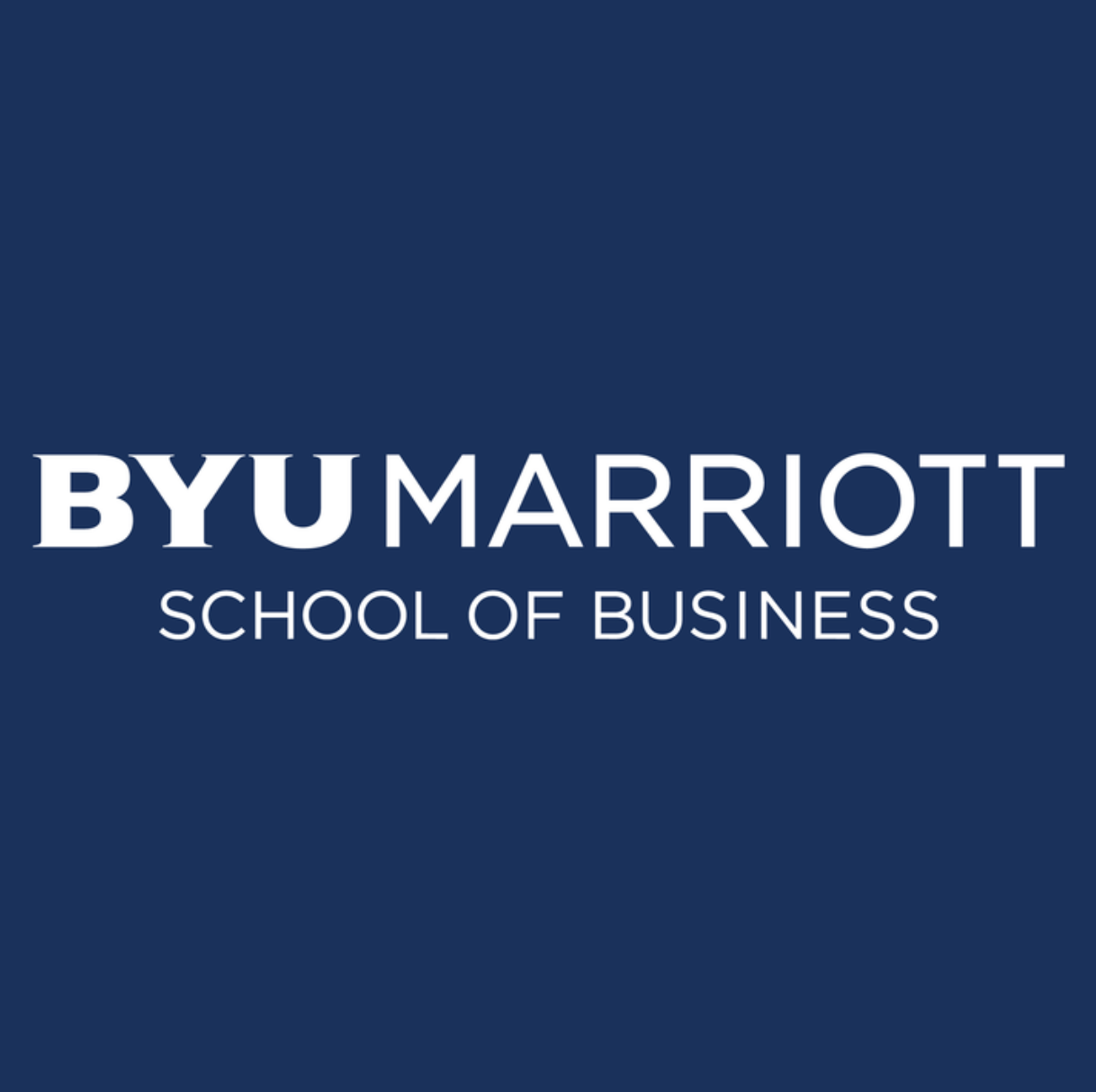 BYU Marriott School of Business Experience Design and Management (ExDM) Department
The BYU ExDM department teaches students how to design, deliver, and manage experiences. Combining the study of business, design, and psychology, they help ExDM students learn how to design valuable experiences in a variety of settings.