Event brief
Seamlessly plan and execute your next event with this event brief template.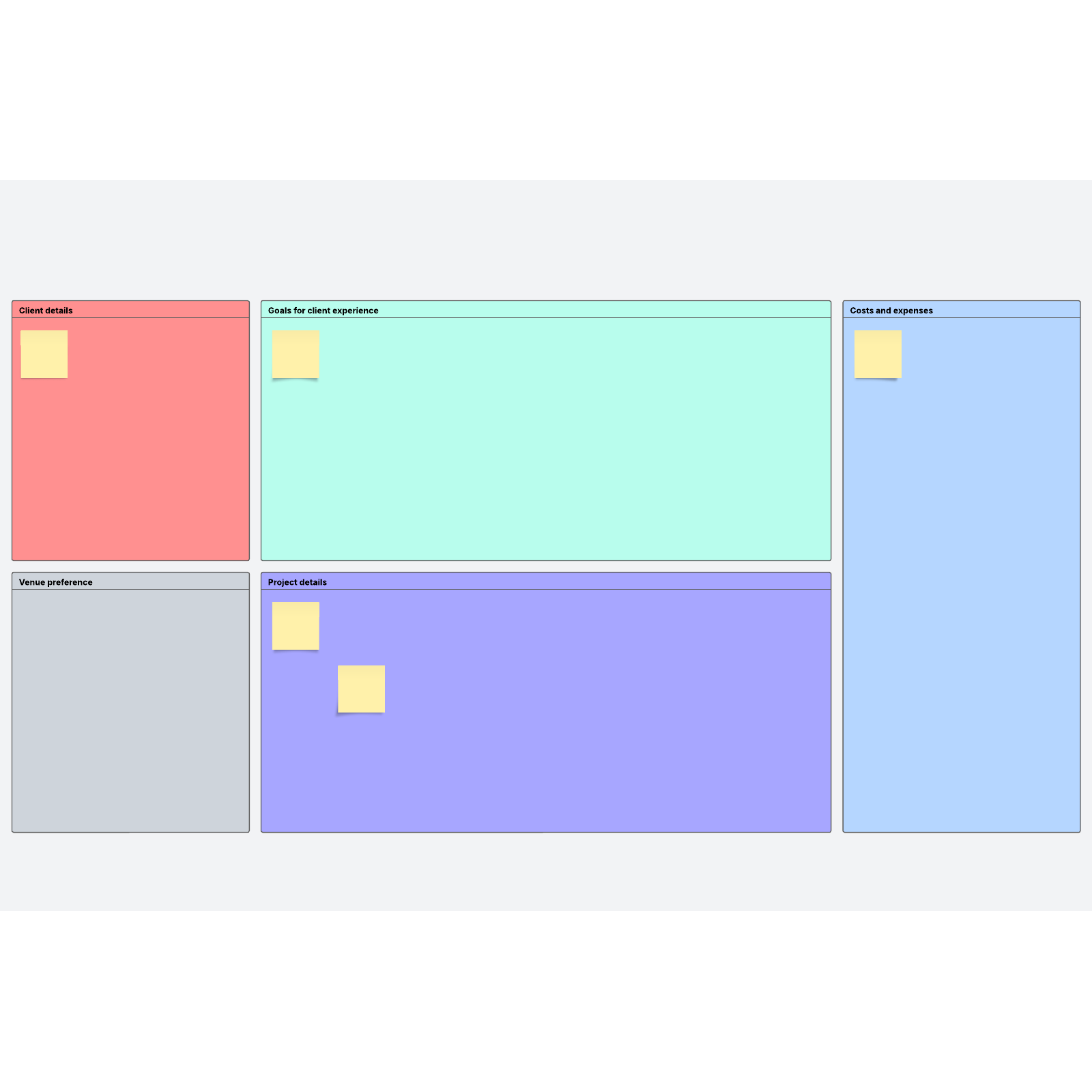 What is an event brief?
An event brief serves as a single source of truth for any event your organization may be planning.
If you've ever been in charge of a birthday party, you know that even the simplest events can become complicated very quickly, especially when there are many stakeholders involved. An event brief template brings clarity to the event-planning process so everyone is on the same page.
What's included in an event brief template
The standard event summary template includes details about the client with which or for whom you're throwing the event or the attendees you hope to attract, your event goals, details about the event, costs, and even preferences about the venue.
Why is an event brief important?
An event brief provides key details about the event. This is important because you may assume everyone is on the same page about the event and then later discover that some members of your team are not aligned with your vision.
An event brief keeps the purpose of the event at the center of the planning so that every decision can be made in service of that goal. This ensures that you spend your resources in the most efficient way possible and provide your customers the best possible experience. This event brief also can be used to delegate certain responsibilities to your team members for greater clarity.
How to use our event brief template in Lucidspark
Start by describing details about your attendees: Who are they? Why are they attending? Where are they coming from? Add each entry with a sticky note in the "client details" bucket.
Describe the venue: How many people must it hold? What features should it have (sound system, dance floor, web conferencing, or others)?
Go into event details: How will you be sending out invites? What food will you have? How will people register? Brainstorm all these details in the "project details" bucket. It may help to use link preview to visually show what you have in mind.
Fill out your goals for client experience: What do you want your attendees to take away from the event? How will you measure the success of your event?
Estimate the cost: Brainstorm as many costs as you can, such as food and drink, staff, venue, and swag costs. You may wish to use one sticky note per category of costs.
Define next steps: Use Lucidspark Cards to help turn ideas into action items and share the event brief template with every member of your team.