Affinity diagram categories
Use the Affinity diagram categories template to organize new ideas or existing data.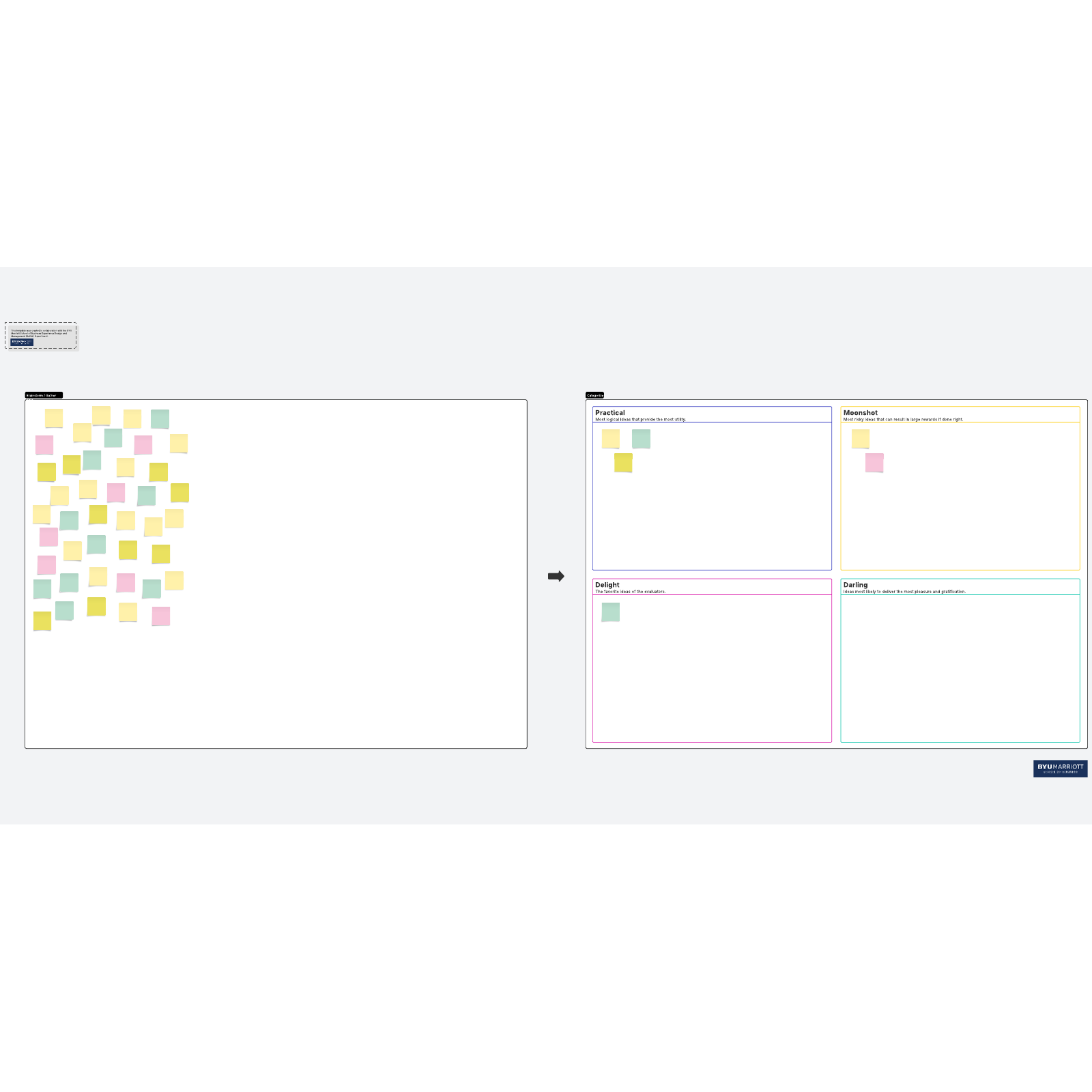 What is the affinity diagram categories template?
Sometimes brainstorming sessions just don't work out—the participants aren't on the same page or few people contribute ideas. If you need to get everyone engaged with the question at hand, try using an affinity diagram, which helps you elicit ideas from everyone and then organize them.
This particular affinity diagram template is used to sort ideas by how practical or delightful the group finds them. This can help you decide which ideas are most worth your time to move forward on.
Benefits of using an affinity diagram template with categories
While traditional brainstorming sessions start with a blank whiteboard and an open question, this doesn't work for every group. Some people have a hard time speaking up, which means that the outspoken people dominate the meeting. Others get their best ideas when they work off of what others come up with instead of pulling ideas out of thin air. This template provides structure to accommodate these needs.
Additionally, translating a brainstorming session into action can be challenging. This template provides predefined categories to organize the group's ideas, which gives a basis to work from as you explore which ideas are worth investing in. You're more likely to find an actionable idea by the end of the meeting.
While a group of people with a whiteboard may be the archetypical brainstorming session, this template works well for all sorts of teams. Use it to collaborate whether you're in person, remote, or a combination of the two.
How to use the affinity diagram categories template in Lucidspark
Begin by adding the problem you're trying to brainstorm ideas for to the top of the template. This will help all your participants align on purpose and prevent the meeting from getting sidetracked.
Next, start the brainstorming process with your group working individually. Set a timer (Lucidspark includes one that you can use), and have everyone add ideas to sticky notes in the leftmost box. Assigning collaborator colors can help you keep track of who contributed which idea.
When the timer goes off, discuss the ideas with the group. Move the sticky notes to the category boxes on the right:
Practical. These ideas are logical and likely to function well.
Moonshot. While these ideas could pay off, they're also the most risky.
Delight. These are the group's favorite ideas.
Darlings. The ideas in this category are most likely to satisfy others.
While you can move or copy/paste the sticky notes over, you can also tag them with these categories and use the Gather and Sort features to group them.
If needed, add more categories to the template to narrow down your options further. Lastly, hold a voting session to decide what ideas to prioritize, and make a plan to take action.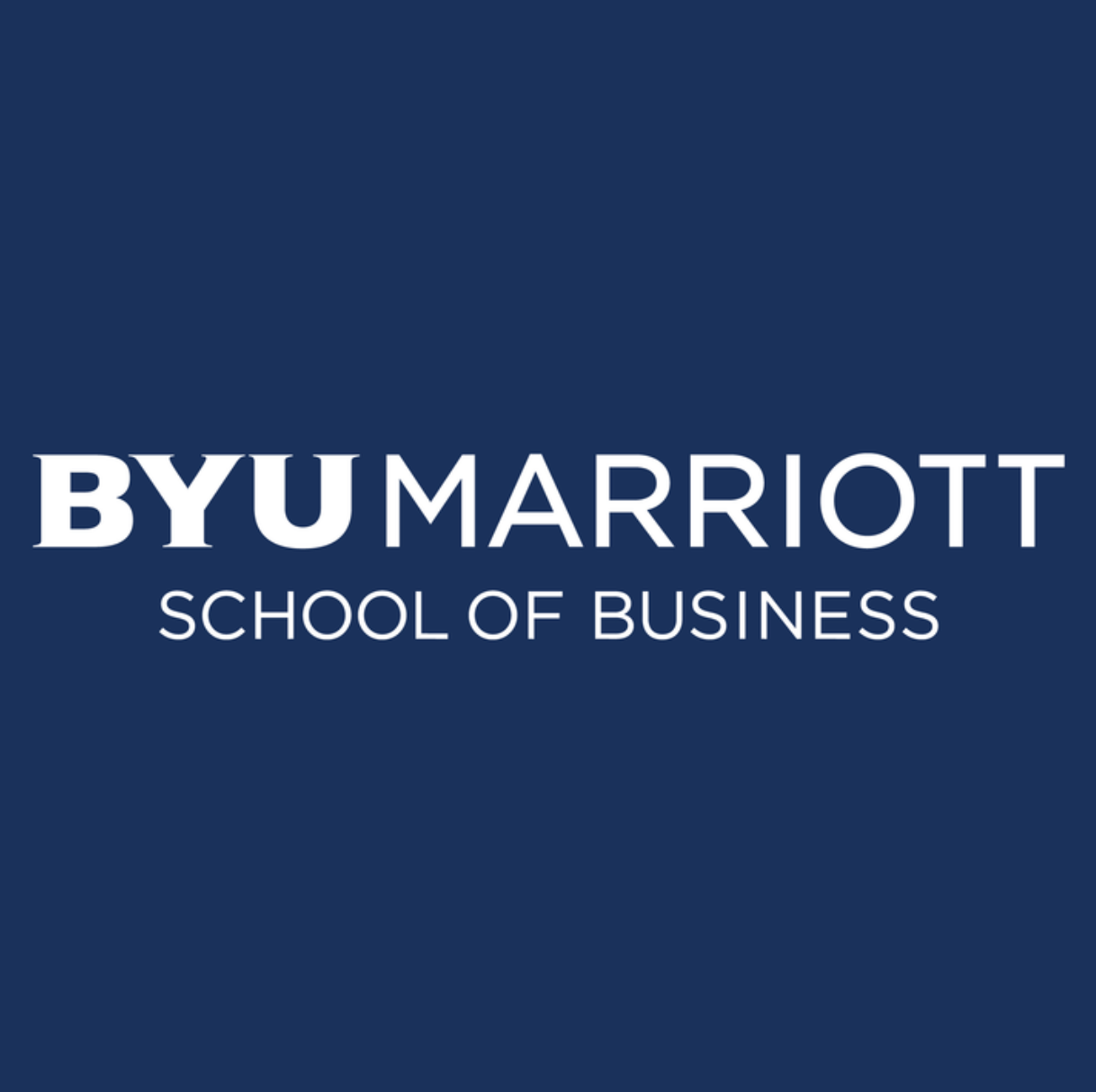 BYU Marriott School of Business Experience Design and Management (ExDM) Department
The BYU ExDM department teaches students how to design, deliver, and manage experiences. Combining the study of business, design, and psychology, they help ExDM students learn how to design valuable experiences in a variety of settings.