Performance review template
Use this performance review template to level up in your career and empower your team. Set goals, and give feedback in your professional development plan.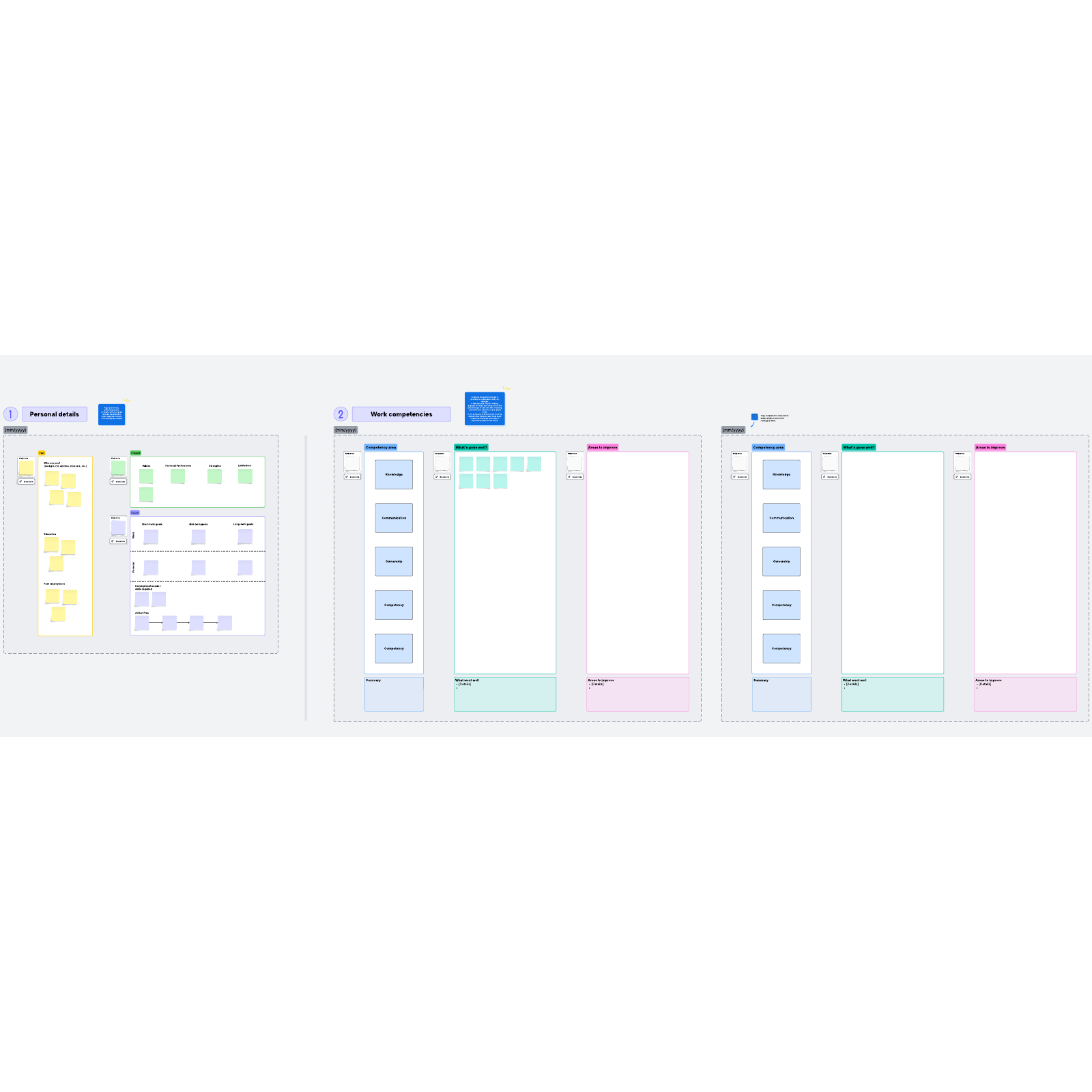 Help your employees reach their potential with an employee development plan template
As an employer, you likely recognize that your employees are the most valuable part of your company. The more capable and invested your employees are, the better your company does as a whole, so you should take steps to encourage your employee's growth and development.
One way to invest in your employee's professional development is to use an employee development and performance review plan, also known as a professional development plan. This plan will help give you a blueprint on how you and individual employees can work together to improve their skills, reach their professional goals, and take their performance to new heights.
A professional development plan will also help you personally engage with individual employees, provide them with more opportunities to showcase their talents, and help them feel personally invested in their job. All of these dividends will improve morale and drive up employee retention for your company while also creating a better workforce.
How to use Lucidspark's performance review template
Lucidspark offers an easy and effective way to work with employees on their development plan with a customizable professional development plan template. Simply share the template to an individual's Lucidspark whiteboard and encourage your employees to:
Fill out their personal details for the past, present, and future. You can be hands-off with this section or you can provide objective feedback on strengths, limitations, development needs, and goals you would like to see them reach. You can use emoji reactions, comments, and the Notes panel to leave feedback and invite discussion, either in real-time or after they fill out the personal details on their own.
Use the work competencies sections to perform regular evaluations. On a monthly or quarterly basis, discuss what has gone well and what your employee can improve in key competency areas such as knowledge, communication, ownership, and specific skill areas related to the work they do.
Use key points from the evaluations to regularly update the personal details section. Encourage employees to update their personal details on an ongoing basis. If they develop additional strengths or discover new goals, for instance, they should add these items to the relevant personal details section.
Over time, the performance review template will become a great resource for both you and your employee to see where they're at, where they have been, and where they plan to go with their professional development.