The perfect toolkit for facilitators
Master facilitation using Lucidspark. With features like broadcasting and a laser pointer, you can guide disparate teams to innovate and make decisions quickly.
Keep your team focused and on task
Facilitator Controls allow you to lock participants from using certain features on the board so you can make sure workshops and brainstorms flow smoothly, without distractions.
Create laser-focused attention
As a facilitator, it's your job to effectively guide participants through the meeting. Use the laser pointer to help attendees focus on what's most important, and set up Frames and custom Paths to direct collaborators through relevant content.
Make every second count
Utilize features like the timer, Frames, and Note Panel to keep your collaboration organized, on track, and productive. Use the Broadcast feature to share timely announcements and updates to every participant no matter their location. Now everyone can be on the same page (or screen).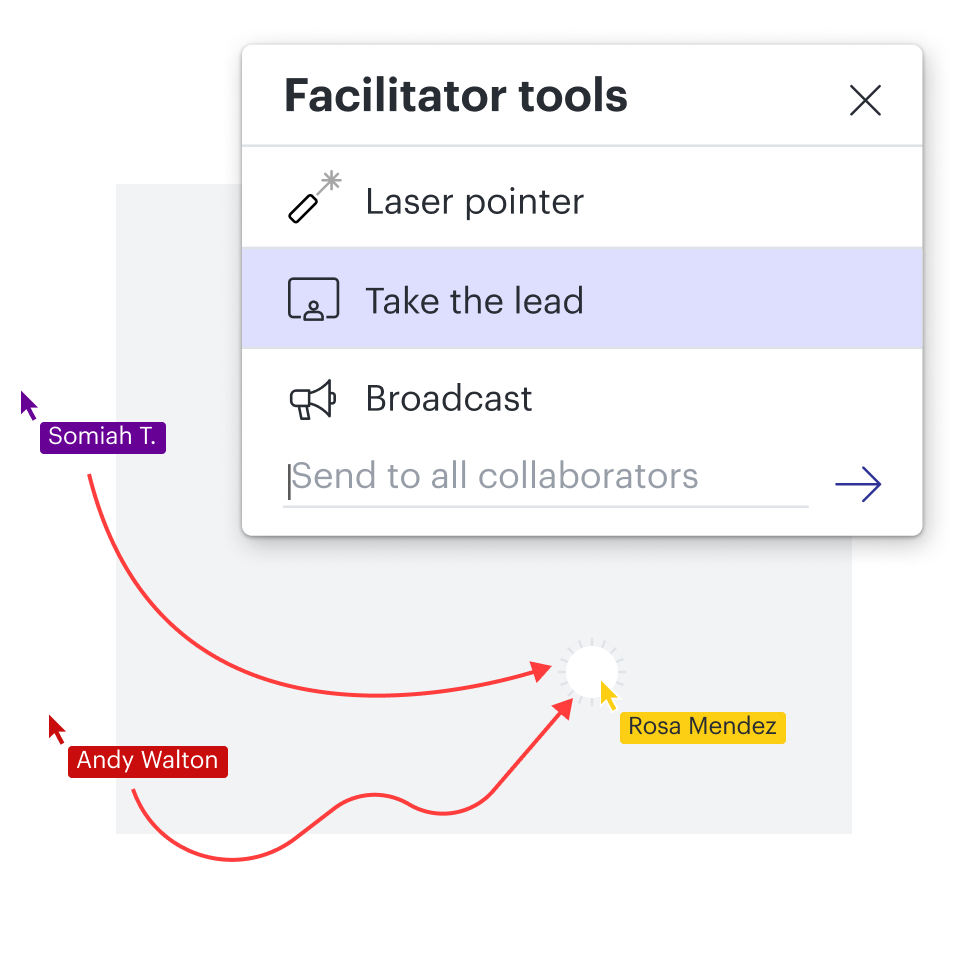 Guide activities and agenda items
Eliminate distractions and create impactful activities by adding templates to the board or facilitating small group work using Breakout Boards. When the activity is over, regroup by using Take the lead to call all participants to you.
Empower decision- makers
With features like Sort, Gather and voting, Lucidspark is a facilitators' dream. Now it's easier than ever to give participants the necessary information, time, and objectives to voice their opinion and reach consensus faster.