The perfect pairing for visual collaboration
See how Lucidchart and Lucidspark work together to help your team work better together.
Brought to you by Lucid,
trusted by 99% of the Fortune 500.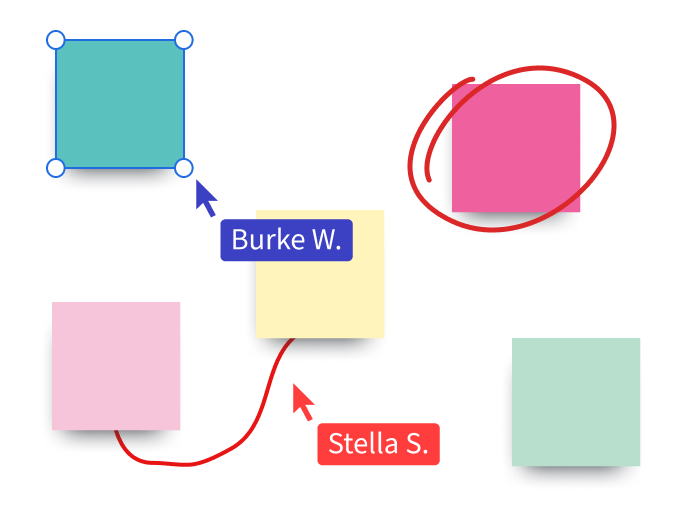 Virtual whiteboard
Lucidspark gives teams a flexible, infinite canvas to brainstorm, ideate, and share ideas in real time—and then make them a reality.
Intelligent diagrams
By combining diagramming and data visualization, Lucidchart helps you create formal documentation to act on the ideas you identified in Lucidspark.
Better collaboration in one place
Modern business requires teams to collaborate visually—but it requires more than one product to get there. The creativity of Lucidspark plus the intelligent diagramming of Lucidchart form a visual collaboration suite that drives innovation.
The power of Lucidspark
Lucidchart has helped millions to visualize, optimize, and scale their businesses—but to continue innovating, you need a collaborative space to find your next great idea. Lucidspark supports that creative process, bringing teams together to improve:

– Ideation and brainstorming

– Teamwork and collaboration

– Organization and evaluation

– Customer experience

– Strategic planning

– Agile and project planning
Put your best ideas forward
In our virtual whiteboard, you'll have everything you need to get ideas down quickly, from sticky notes to freehand drawing. All that's missing is the smell of dry erase markers.
Bring in your team to collaborate
Two (or 20) heads are better than one. Multiple participants can join and add to your board in real time—@mention team members, leave emoji reactions, and follow collaborators to easily work together.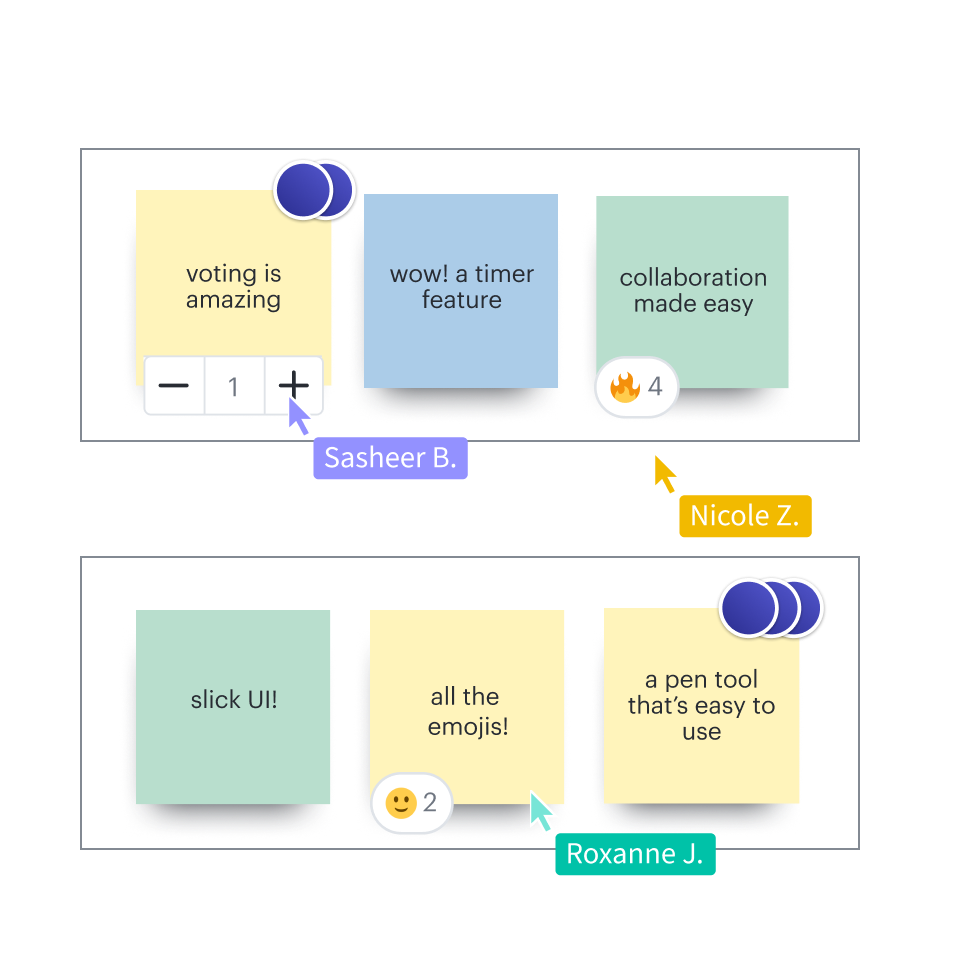 Get organized and get moving
Use voting mode and assisted grouping—and even call others to your view— to find patterns, identify your best options, and agree on next steps as a group.
Seamlessly switch into diagramming
Turn ideas into actions so innovation doesn't skip a beat. Export your Lucidspark boards into Lucidchart to create more polished documents that teams can reference and widely share as they execute on projects and processes.