Getting started with Smartsheet integration
Convert ideas with this guide to easily get started with the Lucidspark Cards for Smartsheet integration.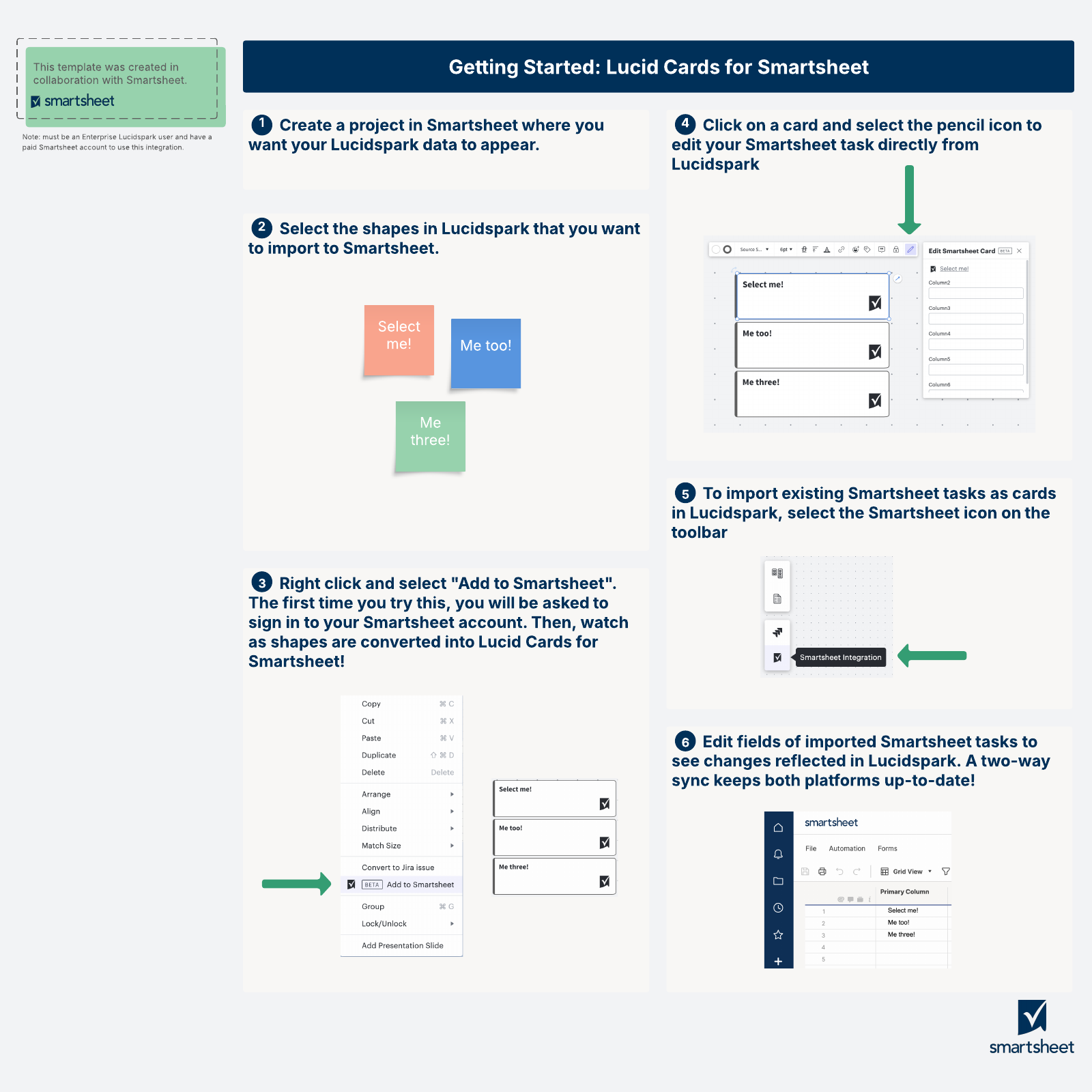 Freeform ideation meets structured planning
Seamlessly plan and ideate with our Lucidspark Smartsheet integration. Transform your brainstorm sessions in Lucidspark into detailed plans in Smartsheet. With Lucidspark Cards for Smartsheet, you can harness the power of visual collaboration while staying focused and aligned with teams.
Here's what you can do with this integration:
Merge your Smartsheets into any Lucidspark board
Create Smartsheet rows from your Lucidspark board
Import tasks from Smartsheet into Lucidspark
Stay up to date with the two-way sync
Open this template to learn how the integration works. It's time to turn your ideas into reality.
Smartsheet
Smartsheet is a dynamic workspace that empowers teams to manage projects, automate workflows, and rapidly build new solutions—using no-code tools they love and backed by the security IT needs. Learn more about Smartsheet
here.